THE ARGYLE FOX CATALOG, CONTINUED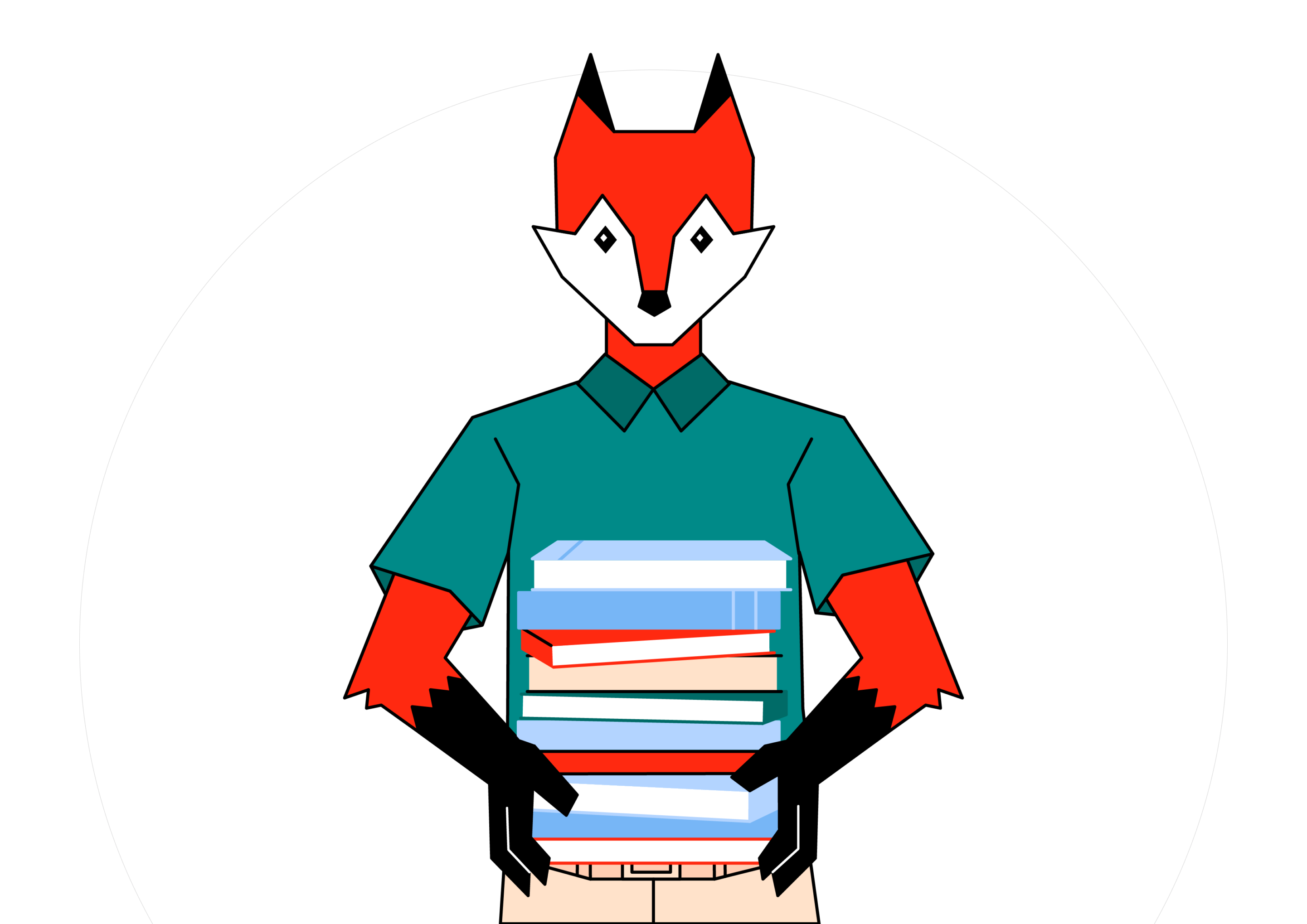 Ferry Tail
By Jen Moss | Illustrated by Azul Mellino
Join a pair of pears as kids learn about homophones. But don't worry—this isn't your typical grammar book. The story is so silly and the characters are so cute, kids won't realize they're learning! A great resource for parents who want to help their children learn grammar.
Coming Soon!
On My Way Home
By Shelba Oberto | Illustrated by Olena Vecchia Pittura
Life goes through many stages. By sharing Kasey's life, Oberta provides a tool for parents to help children cope when a loved one passes away. "For believers," Oberta says, "there's the wonderful hope of Heaven and seeing those loved ones again."
A Successful Education
By Marta Obiols Llistar
The follow-up to her beloved first book, 18, A Successful Education was written for parents who want to know how to unschool their children. Full of practical advice, A Successful Education will help curious parents realize that they can indeed unschool their children, and their children will thrive.
Countdowns All Around
Written & Illustrated By Kelsey Cline
10, 9, 8, 7, 6, 5, 4, 3, 2, 1
The countdown is on in this delightful book by author/illustrator Kelsey Cline. Children of all ages will enjoy counting down to vacations, rocket launches, New Year's, and more!
The Blueberry Bull
Written & Illustrated By Helaine E. Schechtman
Teddy and Moe are gathering berries for a homemade pie when a blueberry-loving bull catches a whiff of their haul.
Will they make it home safely?
And what will their mother do if they show up empty-handed?
F.R.O.G. Fully Rely On God
By Jennifer Randazzo | Illustrated by Jess Bircham
Rose feels anxious and confused about God's call on her life. When she turns to prayer, a wise creature teaches her to F.R.O.G.
Will Rose find peace as she puts everything in God's hands?
The Million Dollar Goat
By Dr. Melinda G. McCall | Illustrated by Laraib I Sukhera
Ernie isn't just another goat. He's a Nigerian dwarf goat, whose medical bills are going to bankrupt his young owner, Sophie Jo. This delightful book is as entertaining as it is educational and will delight readers young and old alike!
My Nana Is Near
By Nicole Mayfield | Illustrated by Khaidir Syafei
It's difficult to articulate the grief that comes from your child never knowing a grandparent. This book attempts to do just that.
A gentle, rhyming story, My Nana Is Near speaks of loss and helps children better understand death, grieving, and hope.
My Lucy
By Debbie Wilburn | Illustrated by Maria Octavia Russo
Lucy is a small dog with a big personality. She loves treats, dressing up, snuggling, and having a good time. With such a loving personality, it's no wonder she means so much to her owner.
This sweet book commemorates the special bond between a girl and her dog, and is sure to be loved by dog lovers worldwide.
Charlotte the Shark Won't Go to Sleep
By Catherine Tally | Illustrated by Ani Maqoyan
It's bedtime, and Charlotte the Shark won't go to sleep! This sweet, rhyming book is sure to get kids giggling. It'll also have parents laughing along as they know the struggle of getting their little ones to calm down and hit the hay.
Life Between the Cracks
Life is lived between the cracks, where challenges test your character. Good moments, hard times, indecision, heartbreak, adventures, and fears all live between the cracks.
Life Between the Cracks offers personal experience, humor, and faith to help navigate the cracks, while giving God the glory. So, take a journey along the sidewalk, and don't fear the cracks. Because when the rain comes, you will bloom.
Sophie Tries Again
By Pam Burgess | Illustrated by Aanu David
Sophie is frustrated!
She's been trying the loop de loop for hours, but she can't do it.
Join Sophie as she tries again and learns a valuable lesson from her father and Mr. Owliver about perseverance.
Pam Burgess's third Sophie book reminds young people not to give up. Because if they try again, they may just reach their goals!
Where the Crops Never Fail
By Amanda Midkiff | Illustrated by Zarlasht Khan
Enjoy this refreshing story with charming characters who go through a series of events and adventures as they learn the meaning of true love and genuine friendship. You'll laugh and cry as they become part of life on Riverside Farm. A delightful story for young and old alike!
Edgar McFloat
By Amanda Felder | Illustrated by Lissa Felzer
Poor Edgar McFloat has no family or friends. Hop in his polka-dot boat and join him on his travels across the world. As he does, he'll encounters new cultures that change his outlook on life and give him the riches and friends he's always wanted!
Five Principles
By Christopher Clay
Five Principles integrates five foundational principles that will help you develop the skills, relationships, and resources needed to position yourself to discover meaning in life. Businesses, communities, and individuals of all types have achieved lasting and meaningful success using these principles. This book acts as a easy-to-read guide to these principles to aid along this path.
Pickles and Pork Rind Go on a Road Trip
By Crystal Cox Shimer | Illustrated by Traci Champion
Did Pickles and Pork Rind buy an RV? Yes, they did!
Join this dynamic duo as they take in the sights, sounds, and smells of the United States, trekking every mile in their new RV. At the end of their journey, Pickles and Pork Rind realize that the best part of traveling is being with one another.
The second of Crystal Cox Shimer's delightful rhyming books, Pickles and Pork Rind Go on a Road Trip encourages the love of travel, especially with those you love.
PENELOPE AND THE POWER OF POSITIVITY
By Charnetta Williams | Illustrated by Anastasiya Rudyk
Penelope has a problem. Actually, she has a lot of problems. And her no-good friends, Self-Doubt and Fear don't help her solve any of them.
Then one day, she meets Positivity and everything changes. A great story that encourages children to run away from bad mental friends and toward good ones, Charnetta Williams' first Argyle Fox Publishing book is sure to help your little ones reach for the stars and grab them!
Little Fishermen
By Betsy Hibbett | Illustrated by Elena Vorobeva
It's Saturday, which means it's time to go fishing! Grab your pole and bait for a wet day at the river!
As with Betsy Hibbett's other picture books, Little Fishermen celebrates the small things in life by showing how big and important they really are.
Paired with Elena Vorobeva's classic illustration style, Little Fishermen is sure to find a cherished place on many youngsters' bookshelves.
Fox Finds Love
By Roselyn Barks | Illustrated by Roselyn Barks
On his journey to find love, Fox interacts with a number of forest creatures. Each helps in their own way, slowly guiding him to move forward in his journey. Ultimately, Fox finds and rests in love, and all is well.
With all the touches of a classic, Fox Finds Love comes to life courtesy of Barks's beautiful illustrations.
Pressed Petals
In Pressed Petals, Malone's first poetry anthology, she explores the themes of self-love and personal growth. This intense focus was brought on by divorce and explored through the deep healing that occurred through the writing process.
Self-discovery, magic, and ultimately hope pulsate throughout the pages of this heartfelt book.
Poppy Goes to the Aquarium
By Rachel Cherry | Illustrated by Laraib Sukhera
Poppy loves playing dress up. She loves going out with her Aunt Lucy even more. When Aunt Lucy invites her on an aquarium adventure, Poppy can't wait!
Join the pair as they interact with aquarium creatures and learn some Spanish along the way.
Named Amazon's #1 New Release in Children's Spanish Books
Discovering My Dyslexia Superpowers
By Megan Nicolas | Illustrated by Emmanuel Ifeanacho
At a young age, it was obvious — I was different. Once I learned I was dyslexic, I realized those differences didn't make me weak or weird. They gave me superpowers!
Discovering My Dyslexia Superpowers was written to fill a gap in dyslexia literature. Together with her children—one who is dyslexic—Nicolas wanted to encourage and educate others on the brilliant minds of dyslexics and encourage families to help unlock those minds.
Named Amazon's #1 New Release in Children's School Issues and getting press!
Shadelands
When a brilliantly shining boy offers to return Nia to the Sunlands, she's intrigued. The invisible, controlling imp, Pester, is horrified.
Forced to confront the darker side of impish nature while maintaining an oath to protect Nia, Pester must choose how to act. All the while, Nia must find the strength and courage to escape before the imps of the Shadelands claim her for good.
Ollie the Little Bigfoot
By Traci Champion, Mia Champion-Griffin, and Zoe Champion
Oliver is the littlest Bigfoot in the family, and he does things his way. He experiences the world a bit differently, and that's okay. It's who he is, and that's enough.
Inspired by her son who has autism, Ollie the Little Bigfoot was written to help kids who are on or off the spectrum to remember that differences aren't bad. They're what make you one of a kind!
3 in 1: 31-Day Devotional, Journal, and Walk through My Breast Cancer Journey
By Nicole Walker
Cancer wasn't in Nicole Walker's plan. But it was in God's.
Journey with Nicole in this unique devotional/journal/memoir as she tells her story and encourages readers in their faith. Because even though cancer seems overwhelming, God is in charge. He's in control. And He loves His children.
A Hiding Place Fit for a King
By Anja Dhinagaran | Illustrated by Anna Panchuk
The sun is shining, and the milkweed meadow is in full bloom—the perfect day for Frog, Mouse, and Caterpillar to play hide-and-seek.
Each friend takes a turn hiding, but no one hides as well as Caterpillar. After days of searching, Frog and Mouse are exhausted. Where is Caterpillar? Nearly asleep, they make a surprising discovery!
Sophie and the Stream
By Pam Burgess | Illustrated by Aanu David
The fair is tomorrow morning, and Sophie is so excited! She struggles to fall asleep, and when she finally does, she has a curious dream. What she learns helps her prepare for the big day.
Sophie is back with another fun story that is sure to get young readers thinking.
Backyard Explorers
By Betsy Hibbett | Illustrated by Elena Vorobeva
There is no better way to spend a beautiful spring day than exploring. That's just what Betsy Hibbett encourages kids to do in this follow-up to her first wonderful book, Backyard Breakfast.
Grab this book if want to get your little ones outside for some fun and fresh air!
Little Moon, Little Moon
By Jessica Tabb | Illustrated by Melissa Kelley
Do you love the moon? Then you'll love Jessica Tabb's Little Moon, Little Moon.
Full of rhyme and wonder, this book takes little readers on a delightful trip through the galaxy in an effort to answer one question:
Where does the moon go during the day?
Named Amazon.com's #1 New Release in Children's Aeronautics & Space Books
Pickles & Pork Rind
By Crystal Cox Shimer | Illustrated by Traci Champion
Pickles and Pork Rind may be different, but that doesn't stop them from becoming best friends.
In this sweet, sing-songy picture book, Crystal Cox Shimer reminds us that friendship bridges every gap, no matter how large it may seem.
Named Amazon.com's #1 New Release in Children's Elephant Books
Charlotte's Lost Water Bottle
By Ann Cater | Illustrated by Joy Taylor
Charlotte loves the zoo, but losing her favorite water bottle makes her sad.
Join Charlotte's family as they team up with the zoo animals to hunt for Charlotte's lost water bottle and learn a valuable lesson in the process.
A heartwarming story that helps young readers focus on what's most important in life. Also available in Spanish. 
Backyard Breakfast
By Betsy Hibbett | Illustrated by Elena Vorobeva
It's morning, and it's time for breakfast. That means collecting eggs, picking vegetables, and even gathering honey. Because it's time for a backyard breakfast!
A wonderful rhyming picture book, Backyard Breakfast shows that with a little work, we can eat well without heading to the grocery store.
Named Amazon.com's #1 New Release in Children's Gardening Books
Hibbett also got some local press!
Sophie Wears Someone Else's Shoes
By Pam Burgess | Illustrated by Aanu David
Sophie the rabbit is having a hard day. Her friend Freddy Fox ignores her. Then Sally Squirrel gets upset at Sophie.
This makes Sophie sad and confused, until she learns to put herself in Freddy and Sally's shoes.
This sweet story teaches young readers that they shouldn't jump to conclusions and get upset. Instead, they should give other people the benefit of the doubt and put themselves in others' shoes.
Rainbow City: Exploring What We Won't Find (Or Miss!) in Heaven or on the New Earth
By Robert E. Drake
Have you ever wondered what it will be like in Heaven? Living eternally means there will be absolutely NO time limits on the amount of fun, exploration, living, learning, and loving God's elect can experience and enjoy. The Holy Scriptures reveal enough information about Heaven to infer what may or may not be there.
Rainbow City is a thoughtful book written to counter false concepts and distortions about Heaven and the New Earth.
Named Amazon.com's #1 New Release in Seventh-Day Adventist Christianity
Financial Game Changer: Change Your Habits, Change Your Life
By Lynn McCarty
Have you ever felt like you and your entire financial life are drifting in a lifeboat—with holes in it? That your bad financial habits put some of the holes there?
Meet Charlie and Emily. Their debt is rising faster than they can bail, and there's no shore in sight.
Can a new set of financial habits really change everything? Find out in Financial Game Changer.
The Insecure King: 10 Powerful Lessons from the Life of King Saul
By John Calhoun
Everything looks promising. You've been told that you're one of a kind, just like everyone else. BUT YOU ARE HIDING. You hide because you're afraid. Afraid of failure. Of not knowing. Not being enough.
What if I told you that God didn't just design your gifts and passions? He also designed your flaws and weaknesses. These God-designed weaknesses force us to choose between humility or insecurity. What will you choose?
18: An Unschooling Experience
By Marta Obiols Llistar
Teacher Marta Obiols Llistar decides to take her kids out of the school system to unschool them.
Overwhelmed with a series of disappointments of the so-called normal life, she embarks into a new life of unknowns. In this memoir, she gives an up-close and personal view of her endeavors, educating her kids until the eldest turns 18.
A must-read for parents considering unschooling their children.
Pink Sand Footprints at Harbour Island
By Frances Knowles Albury
Pink Sand Footprints tells the true story of Frances Knowles Albury. She came from humble beginnings, taking a journey through life one footprint at a time. It was a journey etched in the simplicity of island living and tested by life, as Frances grew.
If you love the feel of sand between your toes, a cool ocean breeze, the lure of crystal-clear water, and a touch of Bahamian cuisine, this book is for you.
You Will See: walking through uncertainty and seeing God in it all
You Will See is for anyone walking through a hard season, looking for answers, and needing healing. In her book, Sarah tells her story of a mystery illness and how losing significant things in her life gave her the opportunity to see God as undeniably real.
Discover with Sarah how God uses challenges and disappointments to take us deeper into our faith. And how paying attention to the way God uniquely speaks to us can embolden our hearts to trust Him in new and radical ways.
There Is Always Hope: A Biblical Perspective on Finding Hope in the Midst of Hopelessness
There Is Always Hope is for those who long to see Hope in the midst of difficult situations. Starting with a personal life experience, the book explains biblical hope by showing that Jesus is more than our only hope. He IS Hope.
It then identifies hopelessness, gives tools to seek and find the many promises given through Christ, and explains how knowing Hope changes your perspective on everything, bringing life and light in the midst of any circumstance.
The Little Acorn
By Leia Armbrust
A little acorn loves life with her mother and her siblings. Then one day, she gets carried away to a new land, where she is all alone.
In this new land, the acorn is sad and lonely, but she slowly learns to appreciate the circle of life as she grows into a mom tree herself.
A sweet story written and illustrated by 9-year-old Leia Armbrust, this cute picture book will inspire and encourage children going through uncomfortable and difficult life circumstances. Because no matter how bad things look, there are bright days ahead!
Pulling Down Strongholds: A Practical, Bible-Based Study on Spiritual Warfare
By Pastor Larry Briggs
Throughout history, the Church has been under attack by a powerful and persistent enemy. How do you handle this battle on a personal level? Will you  overcome or suffer defeat?
Pastor Briggs wrote Pull Down Strongholds to help readers identify and defeat our adversary, the devil.
MY JOURNEY THROUGH THE VALLEY: A PILGRIMAGE IN THE WORD AND PRAYER BASED ON PSALM 23
By Pete Nelson
A powerful consideration of one of the most beloved psalms in Scripture. Written by missionary Pete Nelson, as he battled a fatal disease.
Originally published in 1995 as a pamphlet, this updated edition features a prayer penned by Pete and an epilogue by his wife, Carol Nelson.
The Secret Place: 7 Meditations for the Last-Day Church
By Pastor Larry Briggs
In the secret place, God spoke to Moses face to face as a man speaks to his friend, and David found forgiveness and strength to continue his ministry.
Likewise, it is in this sacred, secret place that you and I will discover the wonderful things God has prepared for us during these difficult times.