THE ARGYLE FOX PUBLISHING CATALOG
Welcome to the Argyle Fox Publishing catalog. Look below to learn about and purchase our latest titles and your next favorite book.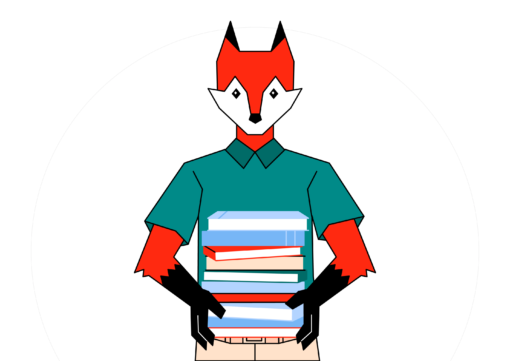 COMING SOON!
$1 Million Goat
By Dr. Melinda G. McCall | Illustrated by TBD
Ernie isn't just another goat. He's a Nigerian dwarf goat, whose medical bills are going to bankrupt his young owner, Sophie Jo. This delightful book is as entertaining as it is educational and will delight readers young and old alike!
Coming Soon!
My Nana Is Near
By Nicole Mayfield | Illustrated by TBD
It's difficult to articulate the grief that comes from your child never knowing a grandparent. This book attempts to do just that.
A gentle, rhyming story, My Nana Is Near speaks of loss and helps children better understand death, grieving, and hope.
COMING SOON!
My Lucy
By Debbie Wilburn | Illustrated by Maria Octavia Russo
Lucy is a small dog with a big personality. She loves treats, dressing up, snuggling, and having a good time. With such a loving personality, it's no wonder she means so much to her owner.
This sweet book commemorates the special bond between a girl and her dog, and is sure to be loved by dog lovers worldwide.
COMING SOON!
Charlotte the Shark Won't Go to Sleep
By Catherine Tally | Illustrated by TBD
It's bedtime, and Charlotte the Shark won't go to sleep! This sweet, rhyming book is sure to get kids giggling. It'll also have parents laughing along as they know the struggle of getting their little ones to calm down and hit the hay.
Coming Soon!
Life Between the Cracks
By Katherine Daugherty
What does it mean to live life between the cracks? You'll find out soon!
Sophie Tries Again
By Pam Burgess | Illustrated by Aanu David
Sophie is frustrated!
She's been trying the loop de loop for hours, but she can't do it.
Join Sophie as she tries again and learns a valuable lesson from her father and Mr. Owliver about perseverance.
Pam Burgess's third Sophie book reminds young people not to give up. Because if they try again, they may just reach their goals!
COMING SOON!
Where the Crops Never Fail
By Amanda Midkiff
Enjoy this refreshing story with charming characters who go through a series of events and adventures as they learn the meaning of true love and genuine friendship. You'll laugh and cry as they become part of life on Riverside Farm. A delightful story for young and old alike!
Coming Soon!
Edgar McFloat
By Amanda Felder | Illustrated by Lissa Felzer
Poor Edgar McFloat has no family or friends. Hop in his polka-dot boat and join him on his travels across the world. As he does, he'll encounters new cultures that change his outlook on life and give him the riches and friends he's always wanted!
Coming Soon!
Five Principles
By Christopher Clay
Five Principles integrates five foundational principles that will help you develop the skills, relationships, and resources needed to position yourself to discover meaning in life. Businesses, communities, and individuals of all types have achieved lasting and meaningful success using these principles. This book acts as a easy-to-read guide to these principles to aid along this path.
Pickles and Pork Rind Go on a Road Trip
By Crystal Cox Shimer | Illustrated by Traci Champion
Did Pickles and Pork Rind buy an RV? Yes, they did!
Join this dynamic duo as they take in the sights, sounds, and smells of the United States, trekking every mile in their new RV. At the end of their journey, Pickles and Pork Rind realize that the best part of traveling is being with one another.
The second of Crystal Cox Shimer's delightful rhyming books, Pickles and Pork Rind Go on a Road Trip encourages the love of travel, especially with those you love.
Coming Soon!
PENELOPE AND THE POWER OF POSITIVITY
By Charnetta Williams | Illustrated by TBD
Penelope has a problem. Actually, she has a lot of problems. And her no-good friends, Self-Doubt and Fear don't help her solve any of them.
Then one day, she meets Positivity and everything changes. A great story that encourages children to run away from bad mental friends and toward good ones, Charnetta Williams' first Argyle Fox Publishing book is sure to help your little ones reach for the stars and grab them!
Coming Soon!
Little Fishermen
By Betsy Hibbett | Illustrated by Elena Vorobeva
It's Saturday, which means it's time to go fishing! Grab your pole and bait for a wet day at the river!
As with Betsy Hibbett's other picture books, Little Fishermen celebrates the small things in life by showing how big and important they really are.
Paired with Elena Vorobeva's classic illustration style, Little Fishermen is sure to find a cherished place on many youngsters' bookshelves.