THE ARGYLE FOX PUBLISHING CATALOG
Welcome to the Argyle Fox Publishing catalog. Look below to learn about and purchase our latest titles and your next favorite book.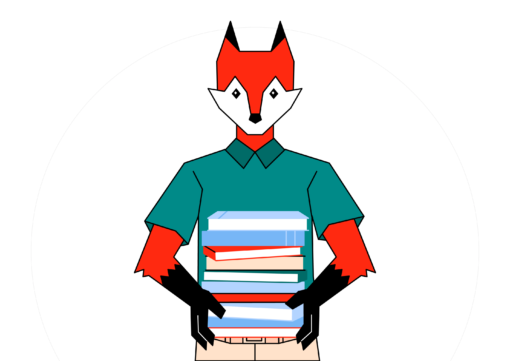 COMING SOON!
Unpacked: A psychiatrist explores and unpacks our collective experience of the COVID pandemic
By Dr. Sara Coffey
The COVID-19 pandemic impacted all of us, as individuals, families, and friends navigated the changing landscape in different ways. Dr. Sara Coffey explores our collective experience to this life-altering global pandemic and helps provide some clarity and meaning to those turbulent times.
COMING SOON!
Finding My Way to Zilly'Artz
By S. Nicole Davis | Illustrated by TBD
Sweet Z is a young fairy with mature dreams. She loves painting and sharing art with others. This book tells the story of how she got her big chance to do both! This sweet book is sure to become a hit and encourage children to go after their dreams.
Coming Soon!
Positively Haiku, Part 2: Peace, love, and discovery in 17 syllables
By Frank Clark, MD | Illustrated by Daria Ponomarenko
Dr. Frank Clark presents another gorgeous book of haikus to inspire and encourage peace, love, and discovery. Complete with Daria Ponomarenko's unique art, the book is sure to speak to readers of all ages.
COMING SOON!
Five-Star Rides
By Nate Livesay
Ever wondered what happens to people who get paid to drive strangers around town? Get behind the wheel with long-time ride-share driver Nate Livesay to find out.
COMING SOON!
Salvador the Sly Sloth: An Animal-Based Adventure in Alliteration
By Jenn Moss | Illustrated by Azul Mellino
Looking for a fun way to teach your little ones about alliteration? Look no further than Salvador the Sloth. In her second grammatically correct book, Jenn Moss teamed up with Azul Mellino to create a gorgeous book that's sure to engage young readers. After just one read, your children will be hooked on alliteration, but the story is so fun, kids will beg to read it again and again!
Miles Shares His Smiles
By Nancy Lullo | Illustrated by Grzegorz Wojtowicz
From the playground to the zoo, Miles shares his smiles with me and you. Join Miles as he helps children increase social-emotional interactions, awareness, diversity, and inclusion.
Added Bonus: Net proceeds go to the Epilepsy Foundation!
COMING SOON!
What's in a Name?
By Alejandra Joyner | Illustrated by TBD
Is your name hard to pronounce? Does it have sounds that others struggle with? Don't be ashamed of your name. Be proud of it. Because what's in a name? You are! 
This sweet picture book encourages children to embrace their names and shout them from the rooftop!
Declan the Dinosaur
By Amber Link | Illustrated by Ani Maqoyan
Declan the dinosaur is a little bit different. Declan has autism. He is unique. He is loved. He is unstoppable!
Meet Declan, a wonderful dinosaur who does things a little bit differently. This wonderful book helps children understand and have empathy for those with autism and other developmental differences.
Coming Soon!
Implosion
By Joe Connor
The United States of the World continues to expand. Politicians vow that democracy and freedom will span the globe, but other empires vow to destroy it. All the while, Paul and Finley are trying to make it through another week of high school. But an unexpected phenomenon will bring them closer together in a world shaken to its core. As world empires endeavor for power and control, an impending doom is at hand. Implosion is coming.
When Mommy Says
By Jasmine Harris | Illustrated by Funti Kid Books
"Good morning." Those are Mommy's first words every day. When Mommy Says is sweet story that follows a mother and son through their daily routine from start to finish. It's the perfect bedtime story to calm young children and encourage adults to consider each word they speak.
Positively Haiku: Illustrated Affirmations in 17 Syllables
By Frank Clark, MD | Illustrated by Daria Ponomarenko
Haikus may only contain seventeen syllables, but choose the right syllables, and they can build children up. With Positively Haiku, Dr. Frank Clark hopes to encourage children with succinct affirmations. Combined with Daria Ponomarenko's gorgeous illustrations, this book is a one-of-a-kind way to remind children of the truth.
Anchors Aweigh, Mommy's Underway!
By Sarah Primiano | Illustrated by Grzegorz Wojtowicz
When Mommy Comes Home is a heartwarming tale of life for a young girl whose mother gets deployed in the military. A wonderful book to help children cope with the absence of a loved one, this story captures a parent's unconditional love and ways in which a family may find comfort during times of deployment.