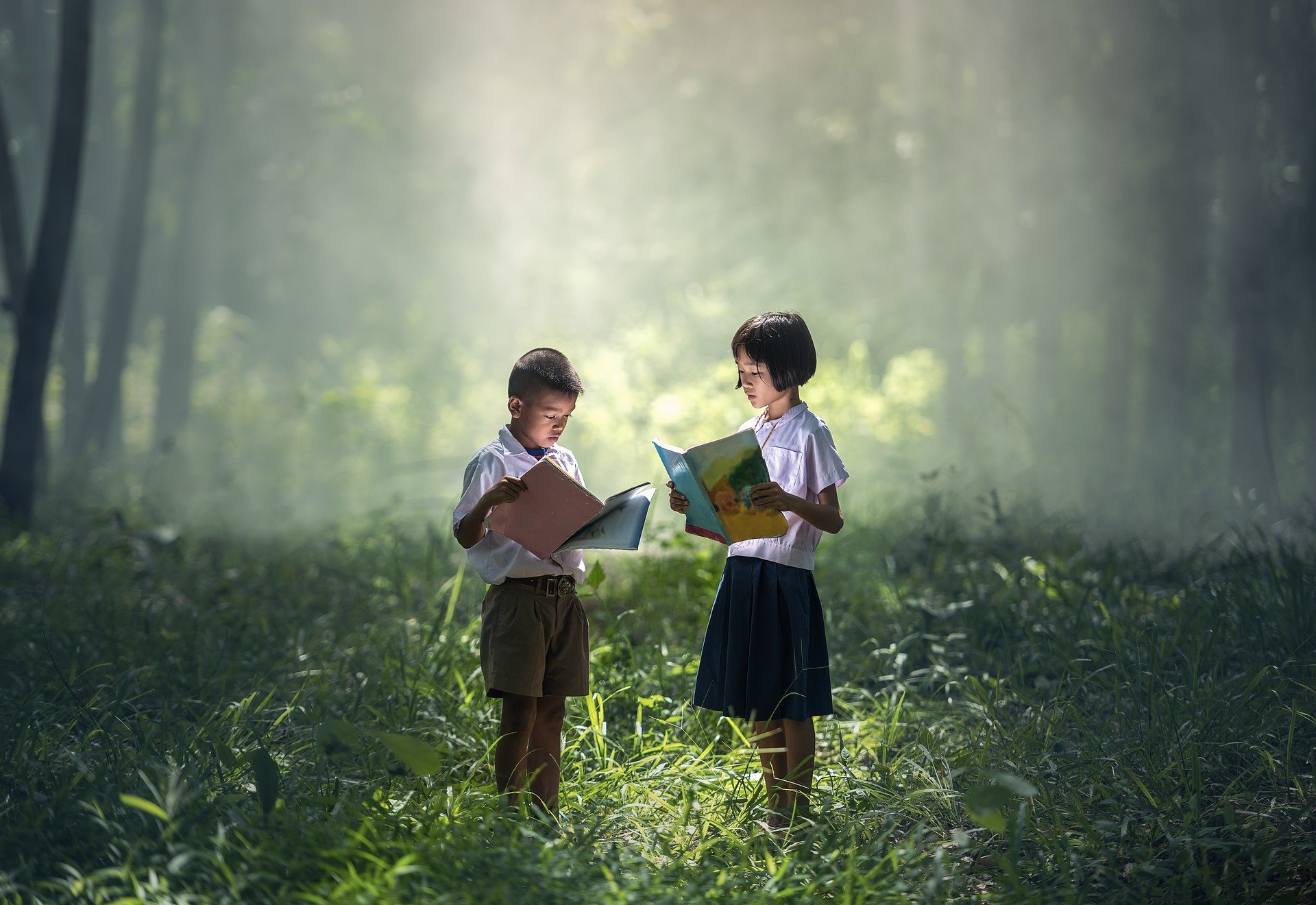 If you're reading this, you're obviously in the market for children's book publishing services. And if that's you, you came to the right place.
Because while all book publishers aren't children's book publishers, we are. At Argyle Fox Publishing, we love, love, LOVE children's books! From the simplest picture books to the coolest chapter books and everything between, we love a good story aimed at a young audience.
This love of children's books makes sense, as Argyle Fox's founder is a children's book author. What kind of children's books do we publish?
We Publish Picture Books
There are few genres that have as much fun as children's books, and it all starts with picture books. There are a couple of reasons that picture books are so loved.
1. The story is simple and can be enjoyed in one sitting and repeatedly. But this doesn't mean that writing a picture book is easy. Because with so few pages, every word counts. So picture book authors edit, re-edit, and then re-re-edit to make sure the story flows well for young readers. (And provides an enjoyable reading experience for parents.)
2. It has pictures! Whereas nearly every other type of book uses pictures sparingly if at all, picture books revolve around illustrations. In fact, without illustrations, picture books wouldn't exist. They're why many picture books stick in our head. Remember the classic picture book, Where the Wild Things Are? You can't think of the book without seeing those incredible illustrations!
At Argyle Fox Publishing, we love putting together a good picture book. With illustrators who can match your stylistic vision and designers who make sure your picture book text and illustrations mesh, we take our picture book publishing very seriously. (Though we do smile quite a bit while working on picture books.)
We Publish Chapter Books
Need children's book publishing services for a slightly older group? Then you've written a chapter book or middle grade book.
A world of fun for young readers, chapter books are the go-to option for young readers who have learned their sight words and are ready to expand their horizons even more. As a result, they're often the first books that young readers take ownership over.
Once children begin reading chapter books, they can learn about history, outer space, talking dogs, and more. Best part? They can read about it all on their own!
Depending on the target audience, chapter books may include pictures. In the youngest chapter books, also known as early readers (which aren't typically broken into chapters), pictures flow throughout the book.
Regardless of the intended age, having a great story with simple sentences and a great cover sets you up for chapter book publishing success.
Your Children's Book Publishing Partner
Lacking in publishing experience? Not sure how to get cover art that really sells your book? That's what we're here for. At Argyle Fox Publishing, we work hard to make sure our authors have a great publishing experience at the right price.
Simply bring your story to us, and we'll do the rest. We'll provide an artist who matches your vision, create a beautiful book inside and out, and set you up to receive royalties directly to your bank account for the rest of your life.
Located in Cleveland, TN (just outside of Chattanooga), we're not a traditional publisher, and you don't need a literary agent to submit to us for publishing. Argyle Fox accepts manuscripts from children's book writers, whether they've published dozens of books in the past or are looking to publish their first book.
Visit our Submissions page to take the first step toward publishing your book!