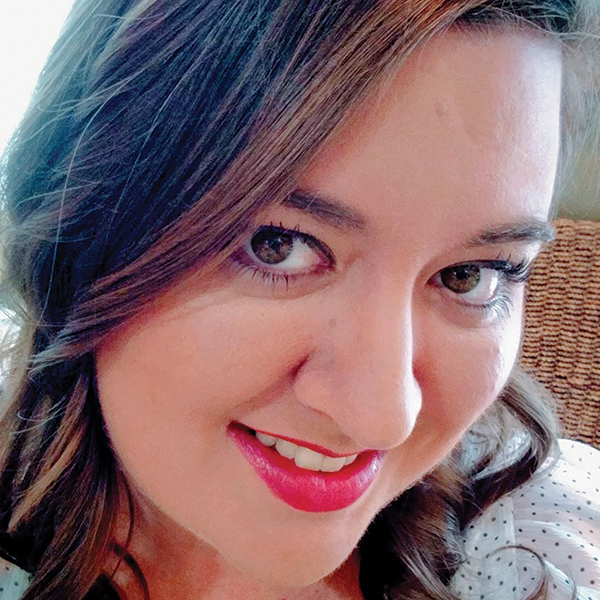 Ever had a story you couldn't get out of your head? Jessica Tabb has. That's where her first book, Little Moon, Little Moon, came from. In fact, this sweet picture book bounced around in her head from the age of seven!
Keep reading to meet this new Argyle Fox Publishing author.
First off, tell us a bit about yourself. Who is Jessica Tabb?
I'm a wife and mom. I'm a writer and reader. I'm a genealogist. I'm a lover of family, friends, animals, and travel. I'm a helper and dreamer.
I was born in Nashville, Tennessee, but raised in Signal Mountain, Tennessee. I love to read, write, and search for biological families of adoptees. 
When, where, and why did you start writing? Do you have a writing routine? If so, tell us about it.
I started writing when I was a child. I loved to write short stories, make up characters, and create "lives" for them. I don't necessarily have a routine, per se. Rather, I write when thoughts come to me!
What inspires you to write?
I feel it is so important to encourage children to read, and I'm determined to keep imaginations active in young readers.
Who are your favorite authors and what do you enjoy about their writing?
I have a few in different genres. Jane Austen is an author whose writing I fell in love with at age eleven, after reading Emma. For children, I love the writings of Beverly Cleary and Robert Munsch. They both draw their ideas from real people and make reading fun! 
Where did you get the idea for Little Moon, Little Moon?
Originally, the idea came to me around age seven. We had a tree cut down in our backyard that left an enormous stump (that I dubbed my "thinking stump"). I used to sit on it and look up at the sky and wonder about life, the universe, our solar system, and where the moon goes during the day. When I decided to take a chance at writing my first children's book, I figured I would pull ideas from my seven-year-old imagination, and Little Moon, Little Moon was born!
Walk us through the process Little Moon went through prior to reaching Argyle Fox Publishing.
Well, I had the desire/urge to write a children's book and knew it would be about the moon. I reached out to my dear friend asking if she would be willing to illustrate a children's book for me. She agreed and I started writing! It took around three hours to write Little Moon, Little Moon. Melissa had every page illustrated within a week and then I submitted the text to Argyle Fox!
Did you always think you had something special with Little Moon or were there moments of doubt?
I, personally, have loved Little Moon, Little Moon since before there were words on a page, but there were definite moments of doubt worrying if others would love it as much as I did.
Little Moon, Little Moon was obviously written for children. What do you hope they get out of it?
I want to encourage children to not only use their imaginations but to ask questions! Be curious. Be adventurous. Dream big! I've also always been a lover of space, and I think it's important for kids to learn a little about the world outside of ours.
What are your hopes for Little Moon, Little Moon? How will you measure whether it is a success or not?
Well, I consider it a success because I actually wrote a book—a tangible book with my name on it! It's something I've always dreamed of doing but wasn't sure it would ever happen. Of course, I hope it sells well and that children around the globe have a chance to read it, but I do consider it a success no matter what.
How did you find Argyle Fox Publishing, and what made you think we would be a good fit for your book?
I googled local publishing companies and a friend of mine (who is also, coincidentally, writing a children's book!) mentioned Argyle Fox to me shortly after. I decided it was a sign and explored Argyle Fox's website further. There was just something about it that made me feel confident to submit my book to them.
What do you wish you'd known about the publishing process before getting started?
I wish I had known a little (ok, a LOT) more about marketing. This has been the hardest part of the process.
Talk about your illustrator, Melissa Kelley. How did you choose her and how do her illustrations compare to your vision for Little Moon?
I have known Missie (Melissa) for fifteen years and used to attend painting classes she would host. I, of course, was terrible at painting, but it was so much fun to get together with friends anyway. It was in those classes that I discovered Melissa's talent for art/drawing/painting. It was obvious it came naturally to her, and it was then that I decided if I ever wrote a children's book, I would ask her to illustrate it.
Do you have more books in the process? If so, would you mind pulling back the curtain and telling us a little about it?
I do! I have just finished writing my second book called Ty the Turquoise Tiger. It's about a tiger who looks different, but he is still just a tiger. It's a book about acceptance and loving yourself for who you are and who you were meant to be.
 Your book only published a few days ago, and you already have nearly ten Amazon reviews. This is not easy to do. How'd you do it?
I asked everyone on social media (if they had purchased and already received their copy) to please leave a review!
Where can people find you online to keep up with your life and/or writing?
My website is nearly finished and will be published in the next couple of weeks. There you will find information about me, my books (present and future!) and a random thoughts blog that I will post on about once a week! Make sure to check it out at jessicatabb.com!
Is there anything else the world should know about you or your writing?
I would just like everyone to know that I'm exceedingly grateful for any support my writing receives. It's a true dream of mine to be writing, especially children's books.
Thanks so much, and here's to continued success!