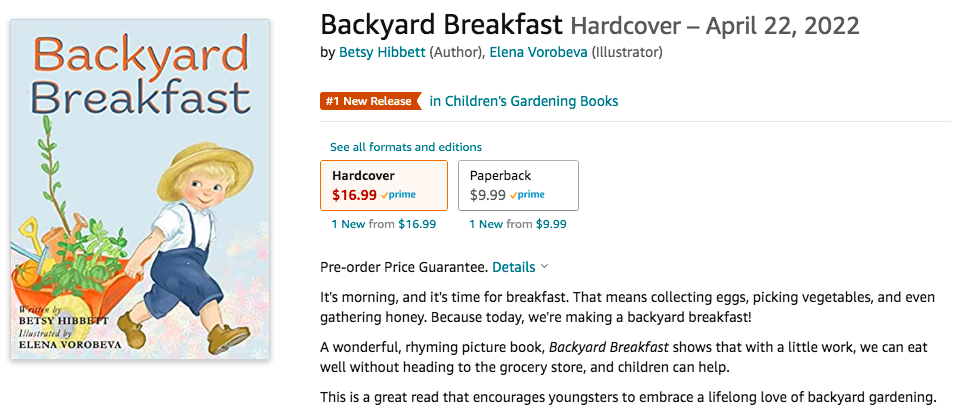 Betsy Hibbett's Backyard Breakfast is winning hearts before it even releases. Set to publish on April 22, the sweet picture book sold enough preorder copies to earn the title of #1 New Release in Children's Gardening Books on Amazon.com.
Cooking Up Something Good
Everyone can agree that children need more time outside. They need to walk away from the screens and live life. Hibbett wrote her book to encourage young people to do just that.
With Backyard Breakfast, kids will fall in love with backyard gardening and homesteading. They'll come to learn that with a little work, they can grow their own food in their own backyard.
If you've been looking for a delightful way to introduce your little ones to helping out in the garden, look no further than Backyard Breakfast.
Congratulations on the amazing accomplishment, Betsy! We're sure your book will be adored by many for years to come! (Just like the next title, which is already in the works!)
We're Ready When You Are
Want to follow in Hibbett's footsteps? We can't guarantee your book will be a top new release. But we can make your publishing dreams a reality. Visit our Author Submissions page to get started.