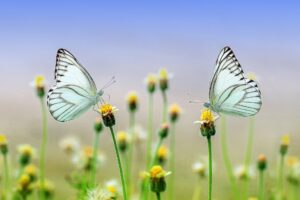 You've worked so long to publish your book. The thought of waiting another day is almost too much to bear. But before you hit the button to publish, have you considered letting readers preorder your book?
If not, here is a quick rundown of why you should and how to make it happen.
Preorder Builds Awareness
Want to sell your book? You need people to know about it. Letting readers preorder your book does just that.
During the preorder period, post on social media, contact your local news channel, or stand on the side of the road with a poster board. Whatever it takes, tell people your book is coming soon.
Preorders set your book up for success. They help Amazon and other retailers recognize that people want your book. In fact, those early sales can help you become a best-seller in one of Amazon.com's many categories. And once you hit the best-seller list there, you may enjoy more sales. With more sales, you're better able to keep your book on top of the heap.
When promoting your book for preorder, always give this information:
1. The title of your book and what your book is about. Be clear and concise. People have short attention spans. So keep your pitch short and sweet.
2. That your book is avaialble for preorder. This way readers aren't surprised when the publish date is in the future.
3. Where to buy your book. Don't make readers guess where your book is available. Provide a direct link. And be nice. Use a link-shortening service like bitly. That way, no one has to remember a 45-character URL.
Preorder Your Book with Ingram Spark
Want to let readers preorder your book? It's an easy process.
With Ingram Spark, setting up preorder for your book is a two-step affair.
1. Set the publication date and on-sale date. While Ingram's descriptions of each can be confusing, here's what you should know:
To allow for preorder, set both (publication and on-sale dates) to the same date. Seems weird, but that's how it works.
2. Set these dates early. This is where many preorders fail.
According to Ingram Spark's customer support, it takes most retailers at least a month to buy your book, put it in their system, and make it available for sale.
What's this mean for you? You need to enable distribution of your book at least a month before publication. Ideally, give it at least six weeks. Otherwise, readers will preorder your book and get it days or weeks after publication date.
Setting Up Preorder with Amazon's KDP
Using Amazon KDP to publish? Well, you're out of luck.
Through KDP, you can only set up preorder with ebooks. Granted, it's a simple process. You state when you want the book to publish, and the preorder kicks in as soon as the ebook is live on Amazon.com. But KDP currently doesn't offer preorder for your physical book.
Help Getting to Preorder
If you need a hand turning your manuscript into a book that can be preordered, Argyle Fox Publishing can help. Whether you've written a sweet picture book, an open and honest memoir, or the great American novel, we turn writers into published authors. Submit your book for consideration today!