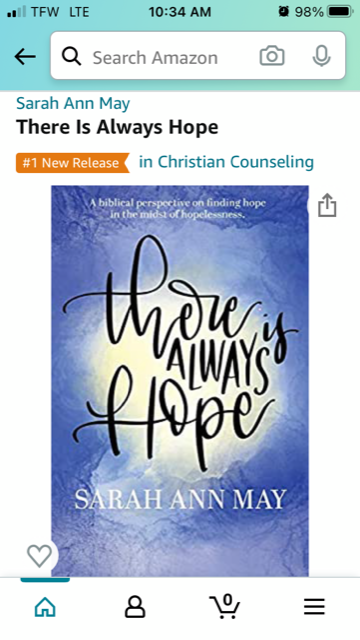 Set to release on November 10, Sarah Ann May's There Is Always Hope is already turning heads.
Finding Hope in Dark Places
May's book was written for those who long to see hope in the midst of difficult situations. Sharing her own personal trials, May explains biblical hope, showing that Jesus is more than hope.
He is Hope.
The message is presented powerfully, yet compassionately, and the Argyle Fox team is sure readers will be encouraged by May's beautifully written book. 
Named Amazon.com's #1 New Release in Christian Counseling, There Is Always Hope will continue to have impact for years to come. Grab your copy today for a dose of Christ-centered encouragement.
Publish Your Best Seller
Could your book be a best seller? Stop dreaming of publishing and let's make it happen! Visit our Author Submissions page to find out how to get started.