2022 AUTHOR SURVEY RESULTS
A look at Argyle Fox Publishing's inaugural author survey and what the takeaways are.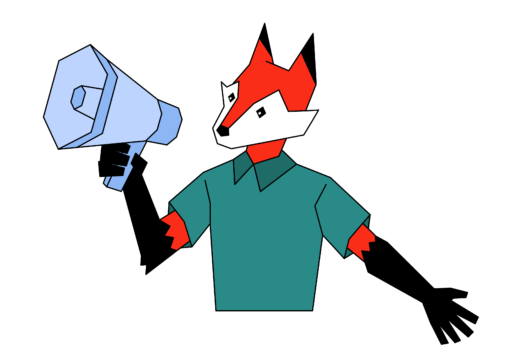 Survey Says!
Check out the results of Argyle Fox's first author survey.
Argyle Fox Publishing was created to serve authors. To do that well, we have to know if our authors appreciate our services. So, we asked our authors what they think of our services, via our inaugural author survey.
Out of a desire to maintain transparency with current and potential authors, we're publishing the results for you.
Methods
We created the survey and emailed all authors who have published at least one book with Argyle Fox Publishing. In our email, we requested their participation and honest feedback.
A follow-up email was sent a week after the initial request to encourage additional authors to participate. After two full weeks, we closed the survey.
There was no perk to our authors for completing the survey except the internal reward of helping us help others.
Ten authors completed the survey. Doesn't sound like a lot, but we're a young, small company. At the time of the survey, we'd published approximately twenty-seven books, and four authors have published more than one book with us, leaving us with twenty-one authors total.
Those ten responses represent approximately half of our authors. Pretty good sample size, considering how small we are.
Qs & As—the Survey Results
Now to the good stuff—the survey results. Below are all of the questions and answers, along with the number of respondents who replied in any given way.
What type of book did you publish with Argyle Fox?
Picture book or early reader: 6
Fiction novel: 1
Nonfiction book: 2
Poetry collection: 1
When did your book publish?
Within the last month: 3
Within the last 3 months: 3
Within the last 6 months: 2
Within the last year: 1
More than a year ago:  1
How important is it for you to make back the money you spent with Argyle Fox?
Essential. If I don't make back my investment, this will be a failure. 1
Important. However, if I don't make back every penny, that's okay. 8
Not important. I published for another reason. I'm not concerned with breaking even. 1
Have you made back all your money yet?
No, and I don't know if I will. 1
No, but I'm working to change that. 5
Yes, I made back all my money with pre-orders alone. 0
Yes, I made back all my money within the first three months. 3
Yes, and it took more than three months. 1
I don't know. I've not kept track of my profits. 0
How do you feel about the cost of publishing with Argyle Fox Publishing?
The cost was low for the service and end product I received. 3
The cost was appropriate for the service and end product I received. 7
The cost was high for the service and end product I received. 0
How do you feel about Argyle Fox's customer service?
It was fantastic. 10
It was pretty good. 0
It was okay. 0
It was bad. 0
How satisfied are you with how your book turned out?
100% satisfied: 10
75% satisfied: 0
50% satisfied: 0
Not satisfied at all: 0
Have you referred any authors who published with Argyle Fox?
No, and I likely won't. 1
No, but I plan to, because I want $100 for each referred author who publishes. 4
No, but I didn't realize I would get $100 for every referred author who publishes with Argyle Fox. 2
Yes, I referred one author who published with Argyle Fox. 3
Yes, I referred two or three authors who published with Argyle Fox. 0
Yes, I referred four or more authors who published with Argyle Fox. 0
Do you wish Argyle Fox offered additional services? If yes, please explain.
Marketing and promoting books would be helpful.
I understand that the marketing piece is my responsibility, but it would be nice to get a bit of help understanding how to get reviews.
Perhaps. Marketing in the publishing world is complex, and having a strategy is important even if it is not critical for you to get a return on your investment. Finding out how to get your book into the hands of your target market takes planning.
I wish there was more book printing options. Like board books, etc.
Different style of book. Board books etc.
Is there anything else you would like to share about your publishing experience with Argyle Fox?
I have referred others, but I don't think they've published with you….yet.
I would like liked a better-quality paper for the book but overall I'm happy with how it looks. I don't really know any authors apart from the one who bought my book and left a good review. I told her about Argyle Fox.
It's been a great experience.
As a first timer I really needed a lot of help, and Argyle Fox was terrific. They went beyond in many ways. I highly recommend them. When I write my next books, I will definitely use Argyle Fox as my publisher.
I liked the process of collaborating with Daniel and my illustrator. Daniel was quick to respond, and his suggestions were valid and good. I am working on another book and will publish with Argyle Fox again.
I think you guys rock. 🙂 Argyle Fox was everything I needed because I just write the books. I love that other people took the baton from there and did all the other little steps between point A from me and point B of making the book a reality. That was exactly what I needed!
I truly felt like a family friend not a number on the books. Daniel makes you feel like an equal in the book process. (No matter how dumb my questions were.) I'm sure Daniel has many clients, but he makes you feel like only one.
Thank you.
Very easy for first-time authors.
What Does This Mean?
The survey was very informative, but it was also limited. After all, we had about half of our authors complete the survey. Did our other authors feel differently? Did they hate the process and end product so much they couldn't bear to do the survey? Perhaps. But we'll never know. All we can do is consider the information we have.
With that in mind, key takeaways for us include:
Our authors appreciate our cost and the service and customer service we provide. (Translation: All our effort on their behalf is worth it!)
Many of our authors weren't aware of our Refer-A-Friend program. (Translation: We need to tell our authors about it more frequently or more clearly.) Of those who know about the program, most have referred authors or plan to do so.
Most of our authors have either made back their money or are actively working toward that goal.
While most authors earn back their money, few of them feel that's the most important thing. They're writers who love to write, regardless of how lucrative such an endeavor may or may not be.
Our authors want more marketing insight! While we don't plan to provide marketing services in the near future, we will continue to write blogs about book marketing in an effort to help our authors (and whoever else reads our blog entries) gain confidence and knowledge that will help get their books on more shelves.
Join the Crew
Like the results of this survey? Want to publish with a company that looks like us? Look around to learn more about us or submit your manuscript for consideration.