2023 AUTHOR SURVEY RESULTS
A look at Argyle Fox Publishing's annual author survey.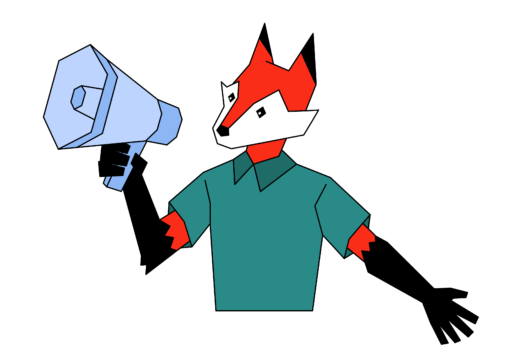 Survey Says!
Check out the results of Argyle Fox's second author survey.
Based in Cleveland, Tennessee (just outside of Chattanooga), Argyle Fox Publishing was created to serve authors. To do that well, we have to know if our authors appreciate our services. So, we once again asked our authors what they think of our services, via our author survey.
Out of a desire to maintain transparency with current and potential authors, we're publishing the results for you.
Methods
We created the survey and emailed all authors who have published at least one book with Argyle Fox Publishing. In our email, we requested their participation and honest feedback.
A follow-up email was sent a week after the initial request to encourage additional authors to participate. After two full weeks, we closed the survey.
There was no perk to our authors for completing the survey except the internal reward of helping us help others.
Six authors completed the survey. That's four fewer than last year. At the time of the survey, we'd published approximately fifty-one books, and five authors have published more than one book with us, leaving us with forty-three authors total.
While six responses is a small sample size, we're thankful for the responses we got. And we promised to publish the results, so here we go!
Qs & As—the Survey Results
Now to the good stuff—the survey results. Below are all of the questions and answers, along with the number of respondents who replied in any given way.
What type of book did you publish with Argyle Fox?
Picture book or early reader: 4
Fiction novel: 2
Nonfiction book: 0
Poetry collection: 0
When did your book publish?
Within the last month: 2
Within the last 6 months: 4
Within the last year: 0
More than a year ago:  0
What was your primary goal in publishing?
Internal satisfaction, creating a keepsake for family or friends, or providing a helpful tool to readers. 6
To sell as many copies as possible and create an additional income stream. 0
Do you feel the end product Argyle Fox Publishing produced positioned you to meet your primary goal?
Yes. 6
No. 0
How important is it for you to make back your investment with Argyle Fox Publishing?
Essential. If I don't make back my investment, this will be a failure. 0
Important. However, if I don't make back every penny, that's okay. 5
Not important. I published for another reason. I'm not concerned with breaking even. 1
Have you made back your investment yet?
No, and I don't know if I will. 3
No, but I'm working to change that. 1
Yes, I made back all my money within the first year. 1
Yes, and it took more than a year. 0
I don't know. I've not kept track of my profits. 1
How do you feel about the cost of publishing with Argyle Fox Publishing?
The cost was low for the service and end product I received. 0
The cost was appropriate for the service and end product I received. 6
The cost was high for the service and end product I received. 0
How do you feel about Argyle Fox's customer service?
It was fantastic. 6
It was pretty good. 0
It was okay. 0
It was bad. 0
How satisfied are you with how your book turned out?
100% satisfied: 5
75% satisfied: 1
50% satisfied: 0
Not satisfied at all: 0
Have you referred any authors who published with Argyle Fox?
No, and I likely won't. 0
No, but I plan to, because I want $100 for each referred author who publishes. 5
No, but I didn't realize I would get $100 for every referred author who publishes with Argyle Fox. 0
Yes, I referred one author who published with Argyle Fox. 0
Yes, I referred two or three authors who published with Argyle Fox. 1
Yes, I referred four or more authors who published with Argyle Fox. 0
Do you wish Argyle Fox offered additional services? If yes, please explain.
Some other publishers offer help with story arch, overview, character editing, and insight into these kind of things before editing. It costs more money, and I probably wouldn't have paid for it with my initial book even if ArgyleFox did offer this service. But if my first book does well, it may be something I'm interested in for the second book.
It would be nice to have marketing help. However, that would greatly increase the cost, and I love that AF is so cost-effective for beginning authors. Also, if somehow AF was ever able to get into the actual printing business, that would be amazing. It is hard to get into retail stores having a print-on-demand book, but I know currently that is what is necessary.
Is there anything else you would like to share about your publishing experience with Argyle Fox?
Argyle Fox Publishing was the answer to my prayers—perfect in every way. (No, I wasn't paid to say that.)
Daniel is amazing! I had no idea what I was doing and had so many questions along the way and even afterward. Daniel was always so patient answering everything, and the speed at which he answered was incredible. If I ever did this again, there's no question I would be back!
Had a wonderful experience. However, I only put 75% satisfied instead of 100%, because there are always things that can be done better. With more time and money, I think my story could have been refined and developed more. But for the most part, I'm very happy.
I had the best experience with AF. It was honestly better than I could have ever imagined. I was paired with the perfect illustrator, and Daniel was fantastic and supportive every step of the way.
The experience was extremely rewarding because of working with Daniel. He was genuinely interested in every facet of the book and with accommodating the goals I had in mind. Daniel went the extra mile to make certain the outcome would be long-lasting and heartfelt to each of our potential readers. I will be certain to recommend Argyle Fox Publishing to other authors!
What Does This Mean?
Despite having limited responses, there are key takeaways for us. These include:
Our authors continue to appreciate what we do and the customer service we provide along the way. This confirms that our effort is worth it!
All of our authors who responded are aware of our Refer-A-Friend program. That's an improvement. Last year, a number of authors didn't know they could make money by sending author friends our way.
The authors who responded aren't interested in getting rich. They just want a good book, and from their responses, we're helping them reach that goal. Win!
Our authors are still asking for more marketing insight. This was emphasized more last year. To answer this request, we now provide website-building services. We also write blogs about book marketing and have occasional video conferences with our authors to discuss book marketing tactics.
Join the Crew
Like the results of this survey? Want to publish with a company that looks like us? Look around to learn more about us or submit your manuscript for consideration.