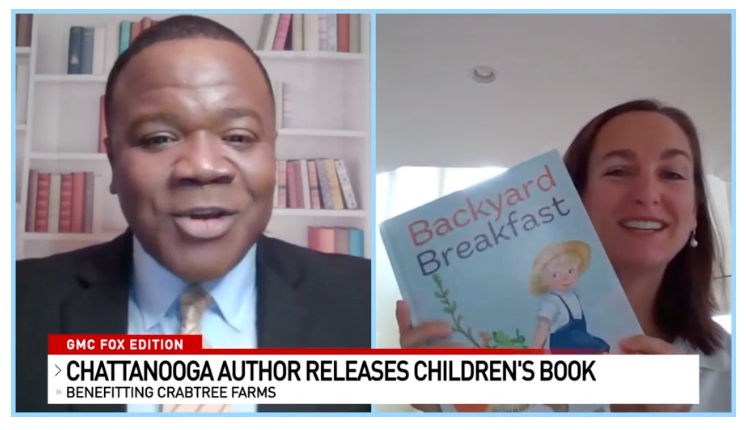 On Earth Day 2022, Argyle Fox Publishing Betsy Hibbett took to the airwaves. The former reporter was on Fox Chattanooga to discuss her new book, Backyard Breakfast, which released that same day.
As Betsy explains, the hardest part of publishing was "getting over the hurdle of just deciding to do it." She went on to explain the process as "so much fun—truly a delightful experience." And we at Argyle Fox Publishing are proud to have played a role in making it happen!
Making her launch even more exciting is Betsy's generous heart. In the coming days, she's participating in an event to benefit Crabtree Farms, a local farm that grows fresh foods and teaches others to do the same. There, Betsy will read the book (which she calls "a celebration of the simple things in life") and plant some seeds.
From all of us at Argyle Fox Publishing, congratulations, Betsy!
Ready to get over the hurdles that are keeping you from publishing? Argyle Fox Publishing is here to help. Submit your manuscript today to get started.