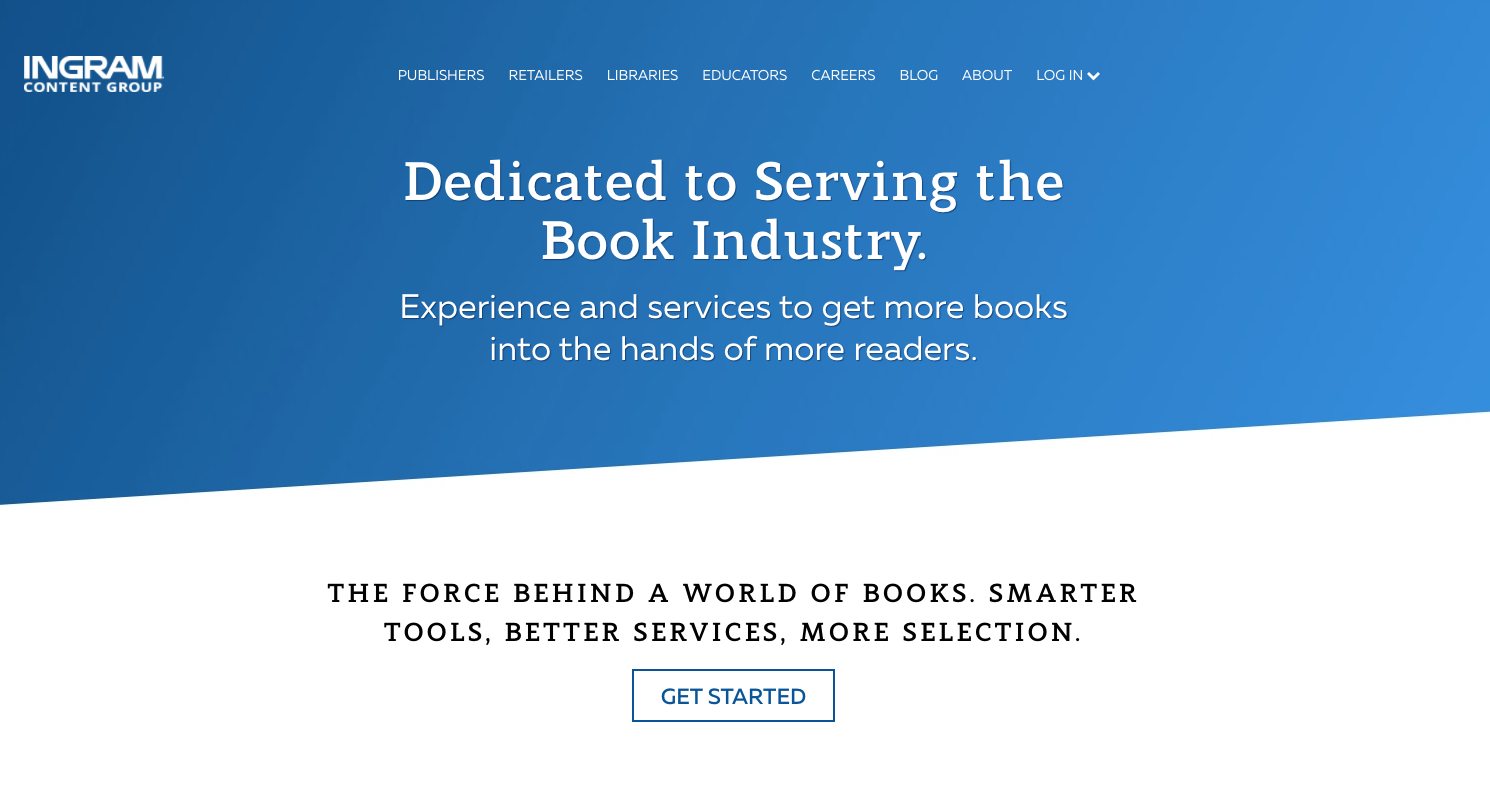 Recently, one of our authors, Sarah U. Buck, had a question. Her friend owns an independent bookstore and wants to stock Sarah's book, You Will See. However, the friend preferred buying books wholesale from Ingram instead of working out a consignment deal.
From an author's perspective, this is a great idea. It makes it easy for retailers to buy your book, and you don't have to be a middleman. Instead, you can get back to writing your next book and promoting your current one.
How can retailers or libraries order your book directly from Ingram?
It's simple.
All they have to do is visit ingramcontent.com. Once there, they click on either Retailers or Libraries at the top of the page. (There is also an option for Educators.)
After clicking the appropriate link, they simply click Get Started and follow the instructions.
Soon, retailers or librarians be able to order your book, and it will be on their shelves in no time!
How can I buy my own books wholesale from Ingram?
Ingram also makes it simple for authors to buy their own books wholesale. To do this, log into your IngramSpark account and click on Orders on the left side of the page.
Check the books you want to order, then click Add Items to Order (bottom right).
Next, make sure your return and shipping addresses are correct, choose the level of service and shipping you desire, and type in the number of books you want to order.
Click Update Order.
If all looks good, click submit order. 
On the next page, you can enter a Purchase Order Number. This is just a way for you to keep track of your orders. Do that if you want. It's not required.
At the bottom of the page, you can enter your email address so you'll be updated when the order ships. 
Click Proceed to Payment, choose the card you would like to use, and finish the payment process. 
Have you written a book that needs to be on shelves? Take the first step toward publication by submitting your manuscript to Argyle Fox Publishing today!