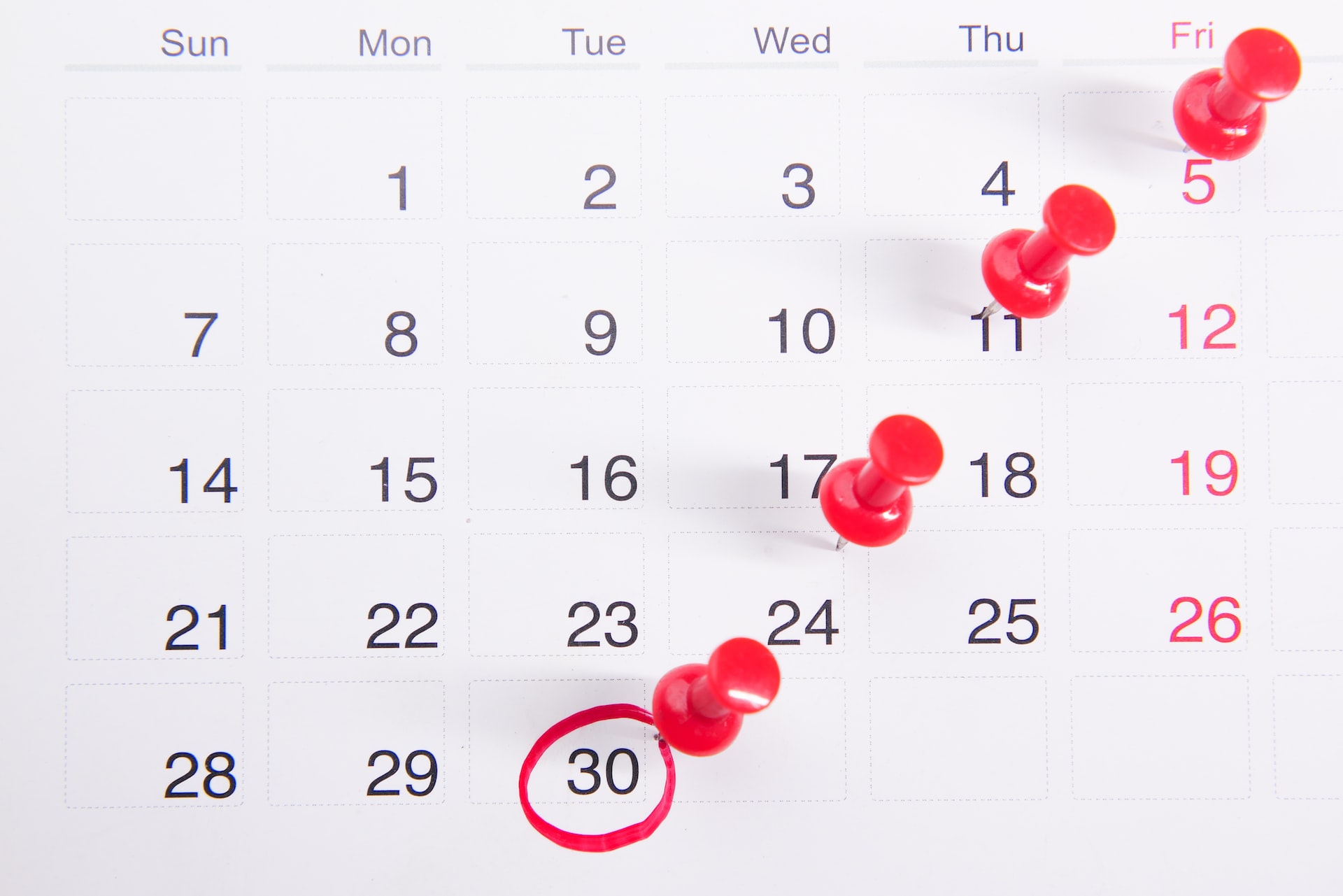 Timing matters when releasing your book. Whether it's your first, second, or thirty-third, sending it into the wild at the right time can help its early days go smoothly. In other words, the right publish date gives your book the best shot at success.
So, when should you publish your book? Good question. Here are a few things to help you make the choice.
Publish Your Book ASAP!
We live in a time when faster is better. We want everything, and we want it now.
If you believe that faster is better, set your publish date to be as soon as possible. After all, if your book isn't available for purchase, you're missing sales. Just be careful! Sprint too quickly through the publishing process and you'll make mistakes.
While you can fix mistakes later, releasing a subpar book penalizes the first people who buy. It also increases the risk that early readers will leave a bad review. Get negative reviews early on, and it'll be hard to sell more copies in the future.
The better choice? Slow it down and pick a publish date that works well for you and your book.
Set Your Publish Date in the Distant Future
Want to build your book's hype? That takes time. To do it right, you may want to set your publish date for the distant future.
Traditional publishers almost always do this. Once they have a book ready to go to press, it can be months, a year, or longer before it hits shelves.
You may not have a giant marketing budget, but time allows you to do some pretty impressive things. Set your publish date in the future, and you can do the following:
• Get a street team together
• Submit your book to multiple outlets for review
• Line up television, radio, newspaper, and website interviews
• Schedule visits to local schools, libraries, and other places where your readers congregate
• Plan a killer book launch
• Sell lots of preorder copies of your book
Of course, you can do all of this no matter what you use as a publish date. But by pushing it into the future, you can do it all before your book releases.
Link Your Publish Date to a Holiday
You know about Christmas, Valentine's Day, and July 4. But those aren't the only holidays out there. Today, there's a holiday for almost everything.
Is your book about ice cream? Release it on National Ice Cream Day. Write a book featuring a main character who is a horse? Better set a publish date on National I Love Horses Day.
Find a holiday that connects to your book, then launch your book on that day.
Of course, some holidays are so big they can handle book releases about any topic. So if you're ready to publish and a big holiday is coming up, go for it! Then tell folks to buy your book as a gift for that holiday.
If you already published, don't stress out. You can still use holidays to your advantage. Every year, promote your book around the appropriate holidays. Your book sales will get a bump that may last all year.
Go with a Tuesday
For some reason, book publishers often release new books on Tuesdays. While there are countless hypotheses out there, one StarTribune journalist may have hit the nail on the head. She wrote, "It's all guesses."
Whatever the reason, Tuesday is a hot publishing day. Why not join in on the fun? With a Tuesday publish date, you have another connection with the larger world of published authors.
Then again, if you're not interested in Tuesdays, there are six other perfectly fine days. Choose one to your liking and publish away!
First Things First
Before setting your publish date, you've got to get your book together. If you've already written it, congratulations! You did the hardest part. But now you need help getting it to the finish line. At Argyle Fox Publishing, we will edit, design, and publish your book. You maintain complete control the whole time. And once it's released, you get every penny of your book's profits—forever. Learn more about us to see if we're the right publisher for you.