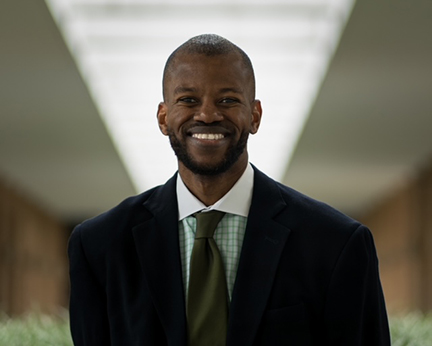 Dr. Frank Clark is a practicing psychiatrist. He's also a poet, father, and much more. Since publishing Positively Haiku, the Amazon reviews have flowed in, proving the world needs a dose of positivity.
Who is this psychiatrist-poet? Read on to find out.
Let's get started learning about you. Who is Dr. Frank Clark?
I am a man of faith, son, husband, father, friend, psychiatrist, poet, and collaborator. I am originally from Chicago, Illinois, and now reside with my family in South Carolina. My hobbies include traveling, attending sporting events, writing poetry, and exercising.
Your publishing process was different than most. Tell us how you came to write Positively Haiku.
It was a providential experience. Our friend Rachel Cherry sent my daughter Poppy's Day at the Aquarium. I didn't know Rachel was a children's author until we received her book. One of my goals was write a children's book of positive affirmations using haiku. I reached out to Rachel without hesitation to inquire about the process of publishing a children's book. After speaking with her, I was in my "creative zone." This resulted in me writing the text for the book in one night. It is not unusual for me to enter this zone, especially when I have idea that is at the forefront of my mind.
Is this normally how you write? What is your process?
My process for writing varies. My creativity usually comes when I am in the shower, as water is therapeutic for my mind, body, and soul. Once I have an idea, I tend to write down a few words that inspire me. I decide on the subject, and then I let the creativity flow in the form of my pen.
You came to us courtesy of fellow Argyle Fox Publishing author Rachel Cherry. When you first interacted with Argyle Fox Publishing, what made you think we would be a good fit for you?
Rachel provided effusive praise regarding Argyle Fox Publishing. She spoke highly of Daniel Brantley, and I trusted her judgement and insight. I value recommendations from friends. Of course, I did my own research of the company, but I was sold initially after talking to Rachel and viewing the contents of her book. I knew I was going to be in good hands, and I was right.
Now that Positively Haiku is published, how will you measure whether your book is a success? What is your goal for the book?
My goal for the book has always been exposure, exposure, exposure! I want children to have early exposure to positive affirmations and poetry. There is so much negativity in our world. Children need positive affirmations, which we know increase confidence and self-esteem. I know this firsthand as a father and psychiatrist. I hope and pray that my book reaches as many homes as possible.
The book touches on the importance of diversity. This was intentional on my part. I want kids from all different backgrounds to see themselves in the book. I wish I had a book like this when I was growing up. Looking back, I experienced multiple adverse childhood experiences resulting in depression and anxiety. A book like Positively Haiku would have been therapeutic for me to read.
Your illustrator, Daria Ponomarenko, accompanied your poems with beautiful art. How does her work match with your vision for the haikus?
Daria is a phenomenal illustrator. Her artistic acumen is praiseworthy, and her illustrations brings my words to life. I especially appreciated the color schemes that she used throughout the book. This was a collaboration that I will forever cherish.
You obviously have talented friends, as one of them created music to accompany your poems. How did this come about, and how do you envision readers combining the music with your poetry?
I am thankful and truly blessed that my friend and composer, Nan Avant, agreed to collaborate on this project. I was in my office one day and had the idea of adding music to accompany the book. I wanted to do something to set the book apart from other books. I have a background in the arts and grew up playing the piano and flute. My goal with adding music was for kids to engage all five senses when reading the book. Nan's composition is whimsical and brings a sense of levity when you listen to it. It also makes for good bedtime music for little ones.
Even before publishing, you've been busy telling folks about your book. What have you found to be the most effective marketing thus far?
For me, it's been talking directly to my friends, family, colleagues, and church community. I also make it a habit to engage with my social media community, which has been extremely beneficial. Locally, I have utilized my connections with local news stations and bookstores to help the book gain more exposure.
What feedback have you received so far on your book? Is there one piece of feedback that is particularly meaningful?
I have received nothing but positive (pun intended) feedback thus far. It has been heartwarming to receive texts from friends, family, and colleagues of their children reading the book and/or reading the affirmations out loud.
What do you now know about book publishing that you wish you knew before getting started?
I would say learning about the process and logistics regarding book publishing has been the most eye-opening for me.
What would you say to other doctors, writers, and poets who aren't sure if they should publish?
If you have an idea/vision, write it down and figure out how it can come to fruition. Believe in yourself and find a publishing company like Argyle Fox that believes in your work. It is an exciting process that is worth the investment and dedication.
We've already finished Positively Haiku, Part 2 and are about to start on Part 3. Do you mind telling us a bit about each of these, and do you have other books bouncing around in your head?
Positively Haiku, Part 2 is about finding healing through nature. Wisely Haiku is about exploring pearls of life for the journey ahead. I always have other book ideas percolating in my head. Stay tuned!
Where can readers find you online?
Facebook, Instagram, or drfrankclark.com.
Thanks so much, and here's to success!