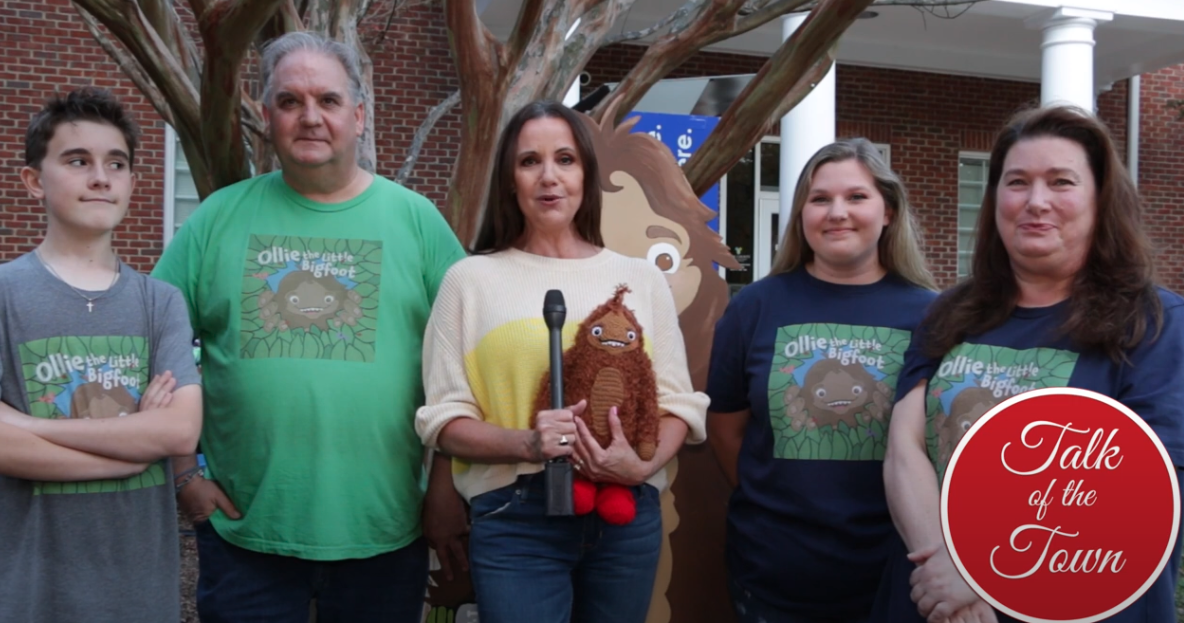 Marketing books is no easy task. But if you want to get it in readers' hands, you've got to make it happen. Argyle Fox author/illustrator Traci Champion does just that.
Recently, she made her way onto the airwaves of a local radio station and television channel. While on the air, she talked about the inspiration, creation, and purpose of her sweet book, Ollie the Little Bigfoot.
Radio Days: 100.1 FM WRHI 
On October 25, Traci headed to the studio for an on-air interview with Rock Hill, South Carolina's FM 100.1 WRHI. During the program "Palmetto Mornings," Traci and her husband, Adam, chatted about Ollie with hosts Lucas McFadden and Alex Greenwalt. 
(P.S. The photo in the video is from Traci's Instagram page. Yes—she had an Ollie puppet made!)
TV Time: Talk of the Town Carolinas 
Traci and the whole family also joined Patti Mercer for an interview on Talk of the Town Carolinas. They explain why Ollie wears blue Crocs, Traci's plans to use Ollie as an educational tool, and why she chose Argyle Fox Publishing to bring Ollie the Little Bigfoot to life.
More Traci?
Traci also spoke with Argyle Fox founder Daniel Brantley to discuss Teachers Pay Teachers, an exciting way to market books to schools. Watch the video to see how you can get your book in more hands!