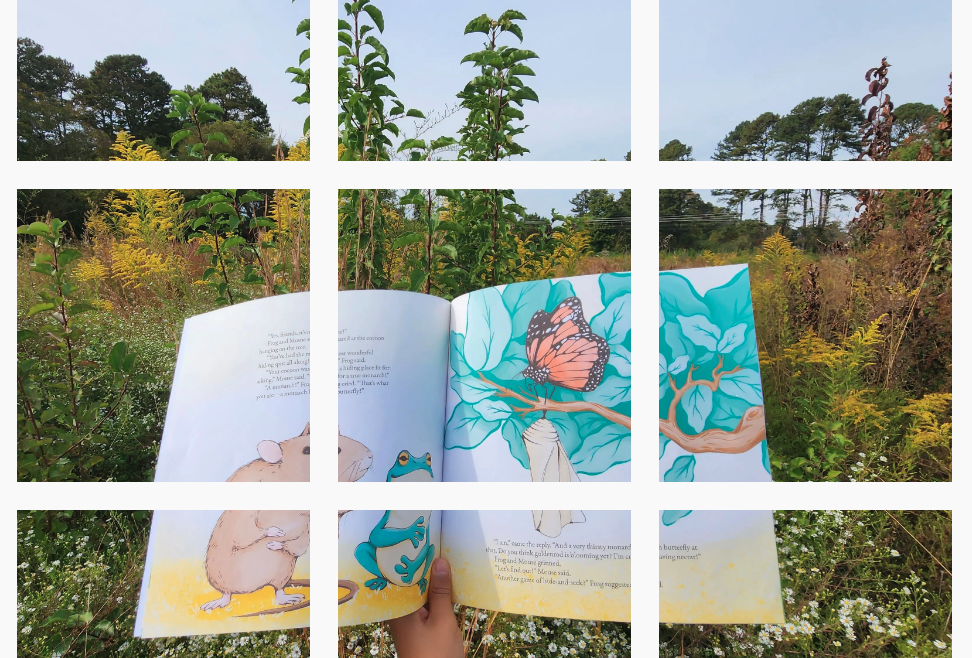 With a strong science background, it's no surprise that Anja Dhinagaran wanted her children's book to be accurate and educational. Of course, she also wanted it to be fun. So when she came to Argyle Fox Publishing, she wanted to make sure her book hit all three marks. With a cooperative spirit, we were able to do just that.
In the early days of its release, her book, A Hiding Place Fit for a King, earned a spot as one of the top 15 Children's Earth Sciences Book new releases on Amazon. Keep reading to learn more about this science-minded children's author.
Please introduce yourself. Who is Anja Dhinagaran?
I obtained my M.S. in Biology in Germany. After graduation, I worked as an animal ecologist. I love nature and homeschool my children with an emphasis on nature appreciation and wonder for Earth's beauty.
During the COVID-19 pandemic, I started writing children's books about animals and plants that my family and I learned about while enjoying the wild and wonderful outdoors.
Have you written other books, and how did you get the idea for A Hiding Place Fit for a King?
My first nature education book is about wild animals in our gardens. It's an activity book that is basically a coloring and writing practice booklet.
What are your hopes for A Hiding Place Fit for a King, and how will you measure whether it is a success or not?
I hope that children will enjoy the text and illustrations. I hope they will ask their mom or dad to read the story to them multiple times. I hope that they go out in nature and are astonished when seeing milkweed grow, caterpillars munch, and butterflies sipping nectar. If that do that, the book is a success.
How did you find Argyle Fox Publishing, and what made you think we would be a good fit for your book?
Another local author (Crystal Cox Shimer) promoted her finished book in the local news. I researched the publisher and found Argyle Fox.
Your illustrator, Anna Panchuk, does beautiful work! How did her illustrations compare to your vision for your book?
Anna is a fantastic illustrator with whom I enjoyed working. Her ability to combine fiction and nonfiction realism in her illustrations was exactly what my environmental fiction book needed.
While your book only published recently, what feedback have you received from readers?
Readers love the vibrant colors of the milkweed and goldenrod. They love that the characters—Caterpillar, Mouse, Frog, and Monarch—are really illustrated with detail. Readers of this book love the combination of reality and fantasy!
What are you doing to get your book in readers' hands?
I am contributing to society by posting content such as facts and amazing photographs about animals and plants on social media. I am also connecting with like-minded folks from all over the world (my book is sold in Canada, US, France, Poland, Germany, UK, and Australia) over our common love for nature. I was recently encouraged by a shoutout by Butterfly Lady on social media!
Did anything surprise you during the publishing process? If so, what?
I was fascinated how easy it felt to convert my idea into reality once I had proper guidance.
What would you say to someone who has written a book but isn't sure if Argyle Fox is a good choice for them?
You won't regret this cooperation!
Do you have another book in process? If so, can you give us the inside scoop on it?
Yes, it's called Taste Tag. I'm currently in the research phase, although the rough outline is finished. I just need to decide on the specific species I plan to include in the book.
Where can readers find you online?
The best place to find me is at Instagram.com/environmentalfiction, where I update regularly.
Anja—thanks so much for bringing your fantastic book to Argyle Fox. Here's to success!
Wonder if we could help bring your book to life, just as we did for Anja? Check out making an investment in your book with Argyle Fox Publishing.