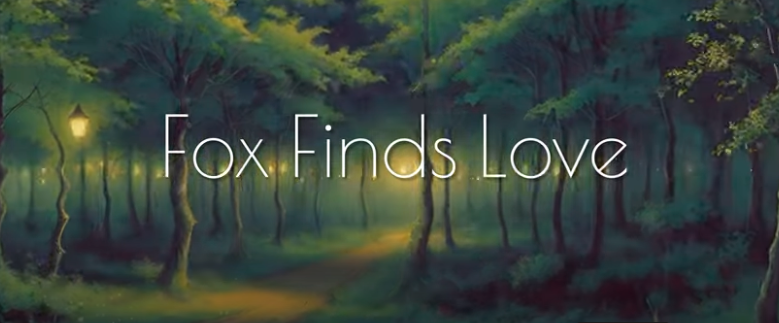 A promotional book video is another tool that helps spread the word about your book. Argyle Fox Publishing author Roselyn Barks recently invested in a promo video for her children's book, Fox Finds Love. Impressed with the end result, we reached out to see if she could tell us about her experience.
Here's what she had to say. (Watch the promo video at the bottom of the page!)
The video ad for Fox Finds Love is as beautiful as the book! Why did you decide that you wanted a promotional video?
I loved the idea of animating the characters in the book, which might have wider appeal to reach an audience and attract sales, of course.
So many video ads are static and boring. This one is moving and powerful. Did you consider other video creators before choosing Jon Aldersea?
Possibly, but I didn't approach any. I have known Jon for years and he is a very talented, creative individual. In addition to making videos, he is a visual artist and musician as well.
Jon has been a longstanding friend of mine, and it felt more personable to have him do the video. I knew I could trust him to do an amazing job, and he has!
What process did you go through to get the video made, and how long did the process take?
Jon uses various video and image production software to adapt the video from my original book illustrations. The script and voice over were also adapted from the actual book's story text.
The voice over and piano music were created first, and the sequences were constructed around that. We gained full permission from the pianist to use his rendition of the music that was featured within the advert.
How much input did you have into the final product?
I suggested using my paintings of the white lion and unicorn, so Jon created a second version of the video.
If you don't mind sharing, how much did it cost to get the video made?
Jon works on whatever budget is available and always tries to maintain a creative standard and quality. To produce a three- to five-minute advert like this can vary between £250 and £750 ($306.11­–$918.32) on average. I discussed this first with Jon and to see what we could achieve on a limited budget.
Now that the video is finished, how do you plan to use the video to promote your book? Where do you plan to post it to make sure people see it?
I plan to put the video on Facebook, YouTube, Instagram, and other related socials. I will also feature this on my official artist page.
If someone is considering having a promotional video made for their book, what advice do you have?
Yes—go for it! A video brings your story to life. We are in such a technological age that people respond more to visual stimulus, I think. Plus, everyone is on their phones and social media!
Is there anything else fellow authors would find helpful when considering a promotional book video?
Have some first draft ideas and a potential overview. If possible, highlight the key areas that you want to cover. Have a visual storyboard outline and where possible, a script.
Wish you had a published book that need a promotional video? Argyle Fox Publishing can help. It all starts by submitting your manuscript for consideration.