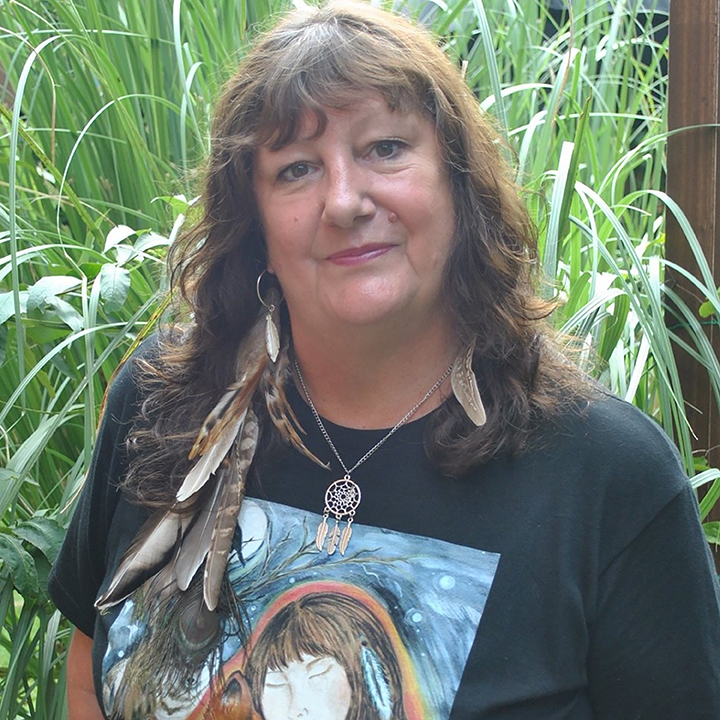 Thanks to the internet, people from across the world connect with the click of a button. This is great news for Argyle Fox Publishing, as it made it possible to work with UK author Roselyn Barks Snead. Keep reading to learn about Roselyn and her unique journey to become Argyle Fox Publishing's first author from the United Kingdom.
Before we get into your wonderful book, tell us—who is Roselyn Barks Snead?
I was born at home in the village of Ipstones in the Staffordshire Moorlands on 26 May 1959 and christened Roselyn Doreen Barks. I was a shy child who was always drawing. I went to art college in the 1970s with encouragement from my father and school headmaster and had an uncle in the family who painted. Later, I studied on a multidisciplinary design BA Hons course and specialised in illustration.
After graduating in 1985, I exhibited my range of products at Top Drawer Gift fair in London with an agency called Vicki Thomas Associates, and Santoro Graphics were interested in merchandising my range of products. Unfortunately, although contracts were signed it never went ahead.
So, I continued doing freelance designs, started a family, and later began teaching art and other subjects in HMP (Her Majesty's Prisons). This led me down the path of teaching in a challenging environment, which included a secure unit, Pupil Referral Unit and Children's Medical Centre.
In 2010 I completed an MA in art psychotherapy, which led me to deliver art for well-being courses and see individual clients for art therapy. During this time, I created The Christmas Angel story. I printed and sold some copies, but never had it published or sold copies on Amazon.
As a caring, compassionate person I've always empathised with the disadvantaged in society. Over the years, I taught art courses in charities that served the homeless. I also taught art for a mental health and well-being charity, perinatal mental health, and GP-referral art courses for adults with medical and mental health issues. I've donated paintings to raise funds for a loss and bereavement charity, the NHS, and a global hunger and homeless charity.
I have had a rich and varied career due to interests in holistic therapy, beauty therapy, and special effects make-up. I've worked as a make-up artist for student films, music videos, an opera, and at events, workshops, and courses for schools and drama academies.
In 2015 I started my own private art tuition business, in which I built up a client base of professional families giving their children the opportunity of private art lessons. Then in 2019 I returned to my passion for painting, which has also been a cathartic and healing process—along with Shamanic drumming and journeying. Much of my inspiration for painting has come from nature and Native American animal totems.
Tell how you came up with the idea for Fox Finds Love.
This has been an emotional journey for me as a mother and an artist. Fox Finds Love is inspired by my son, who was nicknamed Mr. Fox, Foxman, and Foxy by a close friend who became a main character in the story. Interestingly, the paintings came before the story since I consider myself an artist more than an author, although I have written and illustrated other short stories.
I poured my heart and soul into painting for months. If I saw a fox in nature, I knew it was a symbolic and spiritual sign. I have a tendency to become a bit obsessive. As I painted foxes and connected them with my son, I developed the idea for the story, putting myself as Mother Love on the front cover and in the final painting as Mother Earth, keeping Fox safe.
Other characters in the story, such as Dragonfly, all have a spiritual and symbolic connection in the story. I painted Moon Hare after seeing a hare at night jump across the road right in front of me and other animals I've seen in Shamanic journeying and dreams.
However, without my son, the book never would have been created.
Before you turned to Argyle Fox Publishing, you'd already published the book. Explain your initial publication and why you wanted something different.
I used photobooks to create The Fox Who Found Love. It cost a lot to print, although I was happy with the format and quality. The reason for contacting a book publishing company was to have my book published properly by a company with the skills and knowhow to get my book to a wider audience, such as on Amazon.com. It's a hard game trying to sell products as a self-employed artist with limited experience of marketing.
How did you find Argyle Fox Publishing, and what made you think we would be a good fit for your book?
I was searching the internet for anything with "fox" in the publisher's company name and—presto!—Argyle Fox jumped out at me. I am very guided by my intuition. Although it was a risk, Argyle Fox has been the perfect fit for my story. I love the fox connection, and the graphics of Argyle Fox just clicked with me. I was excited that it was an American company, and I felt guided since I follow my heart and listen to my gut instinct.
Since I am influenced by Native American animal totem guides, it felt right. It has been an amazing connection, and I'm very grateful to Daniel for accepting my story to publish.
Once you signed with Argyle Fox, what changes did your book go through and how did these changes affect your book?
Quite a few changes were made in the editing process. It was good to have someone else's input who respected the text and images, working until I felt everything was right. There is always room for improvement. As a visual person and artist, it's important for things to look a certain way. There were a lot of emails back and forth and a Zoom call, which I loved. It was great to meet Daniel face to face! He was extremely respectful and sensitive to the content and story behind the book and changes were handled with the utmost care and attention to detail.
Now that it is published, how will you measure whether it is a success or not, and what feedback have you received from readers thus far?
The book is already a personal success for me. It was very important for me for the story to reach a wider audience. I will also measure success by online sales and those I get by word of mouth, at bookstores, or selling at events. I have had a very positive comment from another author who and bought the hardback copy and left a review on Amazon. Apparently, the story moved her to tears! Someone else bought a copy for her 4-year-old daughter and said it was courageous of me to write a book. I guess it is! Oh, and I reached out to the library service here in the UK, and they may purchase a copy of my book!
What did you learn about the publishing process this time around that surprised you?
I have previously had a book printed, which is not the same as published. The process of working with Argyle Fox resulted in an edited, produced product with an ISBN number that looks far more professional for people to take seriously. I have learned that I don't need to do everything on my own. There are people out there who can help you with your dream!
What would you say to writers who are nervous about working with a book publisher like Argyle Fox?
I would say let go of the fear and jump right in. Argyle Fox will guide you all the way to the finish line!
Where can readers find you online?
A great place to find me is at my website, https://artbyrose.co.uk/, or on Facebook.
Do you have another book in process? If so, can you give us the inside scoop on it?
Yes. I started an idea for another story, but like a lot of creatives, the distractions of life and being in the right frame of mind to let illustrations and story flow take time.
Is there anything else the world should know about you or your writing?
I think I will continue to disappear into my imagination again to formulate ideas for another story. That's a nicer, safer, more childlike place than the real world. With two small grandchildren, I have a good excuse to go there!
Creative and sensitive people like me struggle with the mundane, the pain, losses, and sorrows of real life. I prefer escapism but still have to live in the physical world. I'll always reach out to charitable organisations if I can help, maybe even a fox charity!
I hope people enjoy Fox Finds Love. My next project is to try and get a fox toy produced to accompany the book or maybe the next one!
Roselyn, it's been a real pleasure learning about you and helping bring your wonderful book to life. Thanks so much for trusting us with your book baby, and here's to success!
Whether your book features foxes, bears, turtles, people, or aliens, we'd love to help you get it off your computer and onto bookshelves. Get started by submitting your manuscript today.