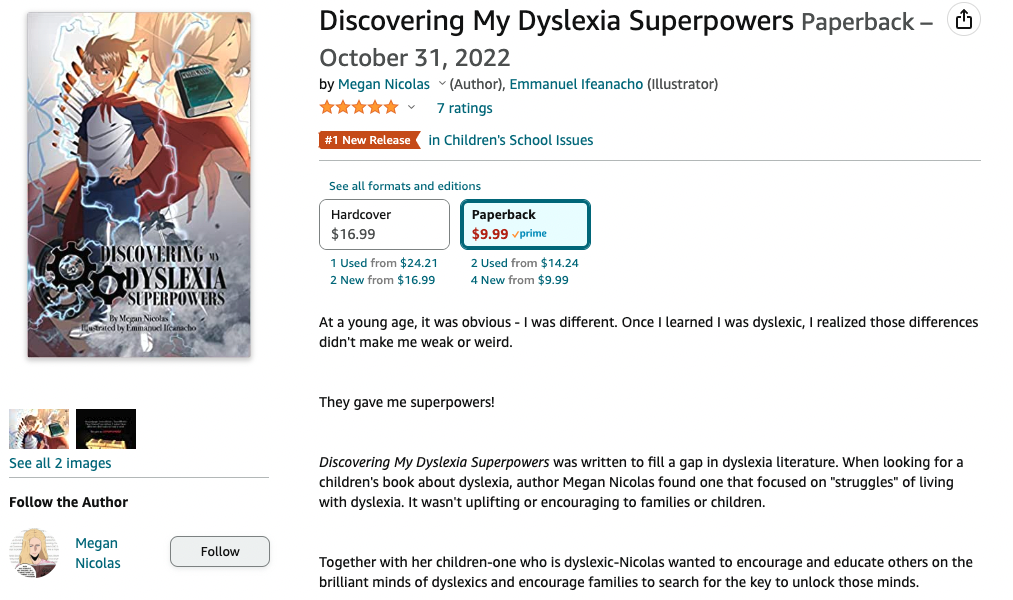 Sometimes, it's clear that the world needs a book. That's the case with Kansas-based author Megan Nicolas's Discovering My Dyslexia Superpowers. Within the first week of its release, it became Amazon.com's #1 New Release in Children's School Issues.
Saying What Needs Said
The mother of a child with dyslexia, Megan was inspired to write Discovering My Dyslexia Superpowers when she noticed dyslexia books tended to be negative. None of them showed the positive side of dyslexia. This book changes that. 
Even before her book's release date, Megan told friends and families. Then she reached out to dyslexia-focused organizations. As a result, she sold enough books to reach the top of the new book heap.
In honor of her hard work, the Argyle Fox Publishing team congratulates Megan. Here's to your book encouraging, inspiring, and educating countless children and adults in the future!
Publish Your Voice
Struggling to navigate the publishing world? Argyle Fox Publishing can help publish your book, so your voice gets heard by more people. If you're ready to take the next step, visit our Author Submissions page to take the first step toward publishing your book.