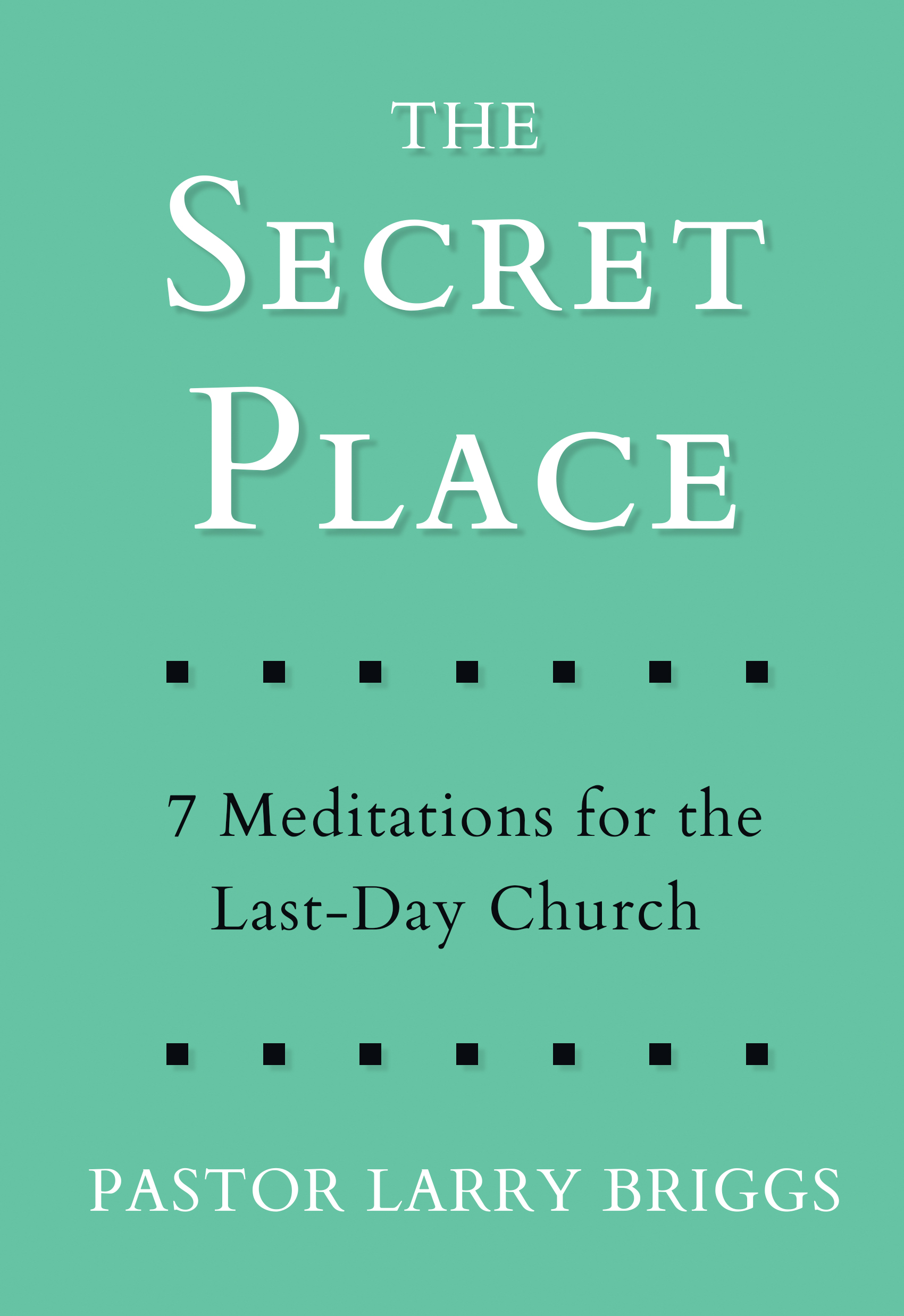 Looking for Christian book publishing services? Look no further than Argyle Fox Publishing. Founded on the Christian principle known as the Golden Rule, Argyle Fox is run by a team that enjoys publishing distinctly Christian books.
In fact, the first book Argyle Fox ever published was one such book, The Secret Place: 7 Meditations for the Last-Day Church, written by Pastor Larry Briggs.
But Argyle Fox doesn't only publish doctrine and theology. We're a publishing house that offers an array of Christian faith book publishing services.
What Type of Christian Book Have You Written?
Whether you've written a Christian fiction book, biblical studies textbook, materials for a Bible study, a Christian book of poetry, or a Christian children's book, Argyle Fox is a great place to seek publication. 
Unlike traditional publishing companies, you don't need a literary agent to submit your book to Argyle Fox for publication. What is necessary to seek publication of your Christian book by Argyle Fox? As long as you have your book written, we can take care of the rest.
Simply visit our Author Submissions page to submit your manuscript for consideration. If we accept your book for publication, we will send you a contract that outlines your responsibilities and ours. Once you sign the contract, we begin our full-service process to producing a quality book for you!
What Our Publishing Company Does
At Argyle Fox Publishing, our publishing packages include having a professional editor putting your book through an editing process (light edits even for books that don't require editing—regardless of word count), design services (page layout and cover design), and a guarantee that you'll have a positive publishing experience, because you retain complete creative control along the way. (In other words, if you don't like how something looks, we'll change it!) 
Once your book is ready for publication, it will be printed and distributed through Ingram. If you're new to publishing books, Ingram is the gold standard in the publishing world, offering order fulfillment of high-quality print-on-demand and global distribution for published books. This pushes your book to a worldwide distribution network, so your book can be purchased on Amazon.com, BooksaMillion.com, BarnesandNoble.com, and anywhere else you buy books.
And before you go, we'll provide personalized book marketing tips to help get your book in the hands of your target readers.
Wondering what it costs to publish your faith-based book with Argyle Fox? Visit our Price page.
We Publish Christian Faith Books (Just Not All of Them) 
This post wouldn't be complete if we didn't spell out a bit more about our Christian book publishing services. Because while we love publishing Christian books, we feel an obligation to not publish books with dangerous theology included.
What's this mean? It means that though your book may include aspects of the Christian faith, we may not be willing to publish it.
If your book contains doctrine or theology that is blatantly false, we will ask you to remove or change the section in question. Feel a certain doctrine is too near and dear to your heart to remove from your book? With grace, we will likely ask you to seek publication elsewhere.
Content we are uncomfortable and unwilling to publish includes that which promotes the health-and-wealth gospel (such as that promoted by Joel Osteen or Creflo Dollar), name-it-claim-it theology, and other doctrine that we struggle to find in the Scripture. 
We realize that discussing this puts us in deeper water than we belong. After all, our logo is a fox head that features diamonds that echo the name Argyle Fox. However, a great article on The Gospel Coalition website lays out some of the dangers of such theology. Feel free to give it a read if interested. And there are plenty of publishing houses and folks in the publishing industry who don't hesitate to publish any and all religious books without hesitation.
Let's Publish Your Faith-Centric Book
Ready to get your Christian book off your computer and onto bookshelves? Take a leap of faith and work with a book publisher who will handle the publishing process for you, without needing a literary agent or a fancy book proposal. In a short while, you can become a published author and see your book cover alongside other popular book titles!
Get started with our Author submission form.
Once your book is published, your initial investment (our fees) is the only money you'll pay us. Because we put you in full control of your book throughout your publishing journey. With your online account, you can watch sales figures for your book and receive royalties directly to your bank account. (We don't take even a cent royalty payment. You get it all.) 
Need further copies of your book for sale? No problem. You'll be able to order them at wholesale prices, so you make more money per copy sold. Whether you go with a softcover (paperback) or hardcover (also known as hardback), you'll pay the lowest possible cost per book. So you can help grow God's kingdom without breaking the bank.
Prefer a Major Publisher?
Argyle Fox is not a traditional publisher. We're a publishing company that works with authors to bring their books to life. We don't give advances or fund marketing efforts (not even press releases). We provide a service and set you free to do with your book as you wish. 
This is a great choice for self-publishing authors who are putting out their initial book and don't know what to do. Or for writers who have published books on their own in the past and want something of a publishing committee to get their book baby to the finish line.
If the better choice for you is a traditional publishing contract with one of the major publishing imprints, check these out: Moody Publishers, HarperCollins, Crossway, Lifeway, and Bethany House. These leading publishers of Christian books with strong backlists, and publish a wide variety of books, from academic work and other professional books to Christian literary fiction to children's picture books. 
What Christian Authors Are Featured on Argyle Fox?
Wondering what faith-based authors have turned to Argyle Fox for publication? The number of religious books we publish is constantly growing. Some of the first were written by Pastor Larry Briggs, Sarah Ann May, Carol Nelson (and her late husband, Pete Nelson). 
Whose will be next? Why not yours? In just a few minutes, you can stop looking at the publishing industry from the outside and become a published author. Best part? You keep every penny of proceeds!
Go to the Author Submissions page, submit a sample chapter, and let's get started on publishing your Christian book today.
Like this content? Tell your fellow authors; talk it up on your personal podcast; and share it on your Facebook, Twitter, and your other favorite social media sites. For further details on Argyle Fox's price point and author investment, check out our prices here.