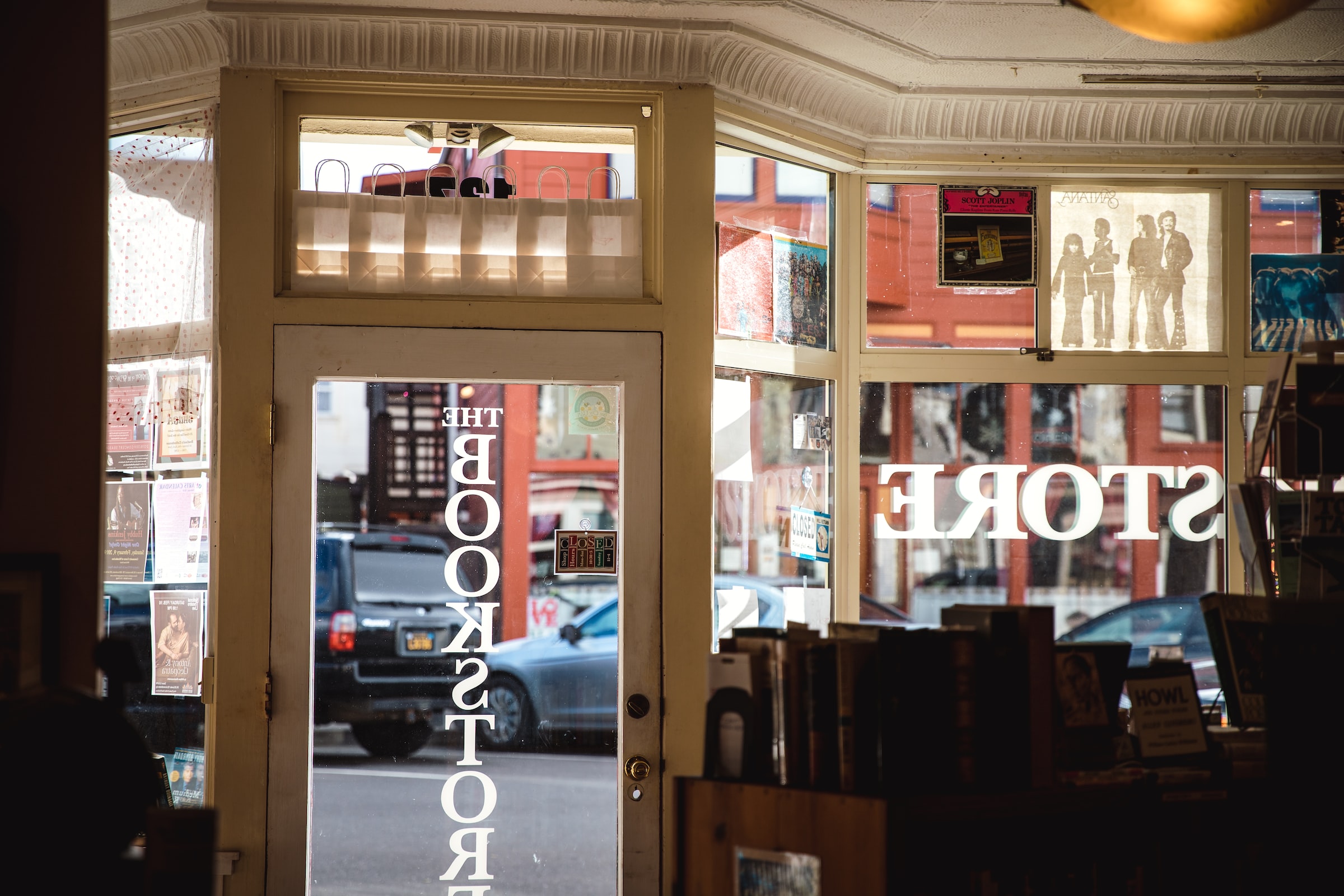 Modern technology makes it easier to publish a book and sell it online. But some people still like buying their books inside brick-and-mortar buildings. To reach them, you'll need to get your book in stores.
How can you make this happen? You don't have to work with a major publisher. And you don't have to hire a massive firm. You just have to do some legwork.
Here's how three Argyle Fox Publishing authors made it happen.
Find the Audience
Ann Cater wrote the picture book Charlotte's Lost Water Bottle. When she decided to get her book in stores, she followed the first rule of book marketing. She considered her audience.
"I target market by [seeking] a location where I would find the people most likely to purchase my book," she says. That meant zoos, aquariums, Spanish-speaking organizations (she also published a Spanish version, La botella perdida de Charlotte), literary organizations, and wherever homeschoolers gathered. Fortunately, she knows local store owners, which made it "an easy transition to talk about my book. However," Ann says, "I am not intimidated to reach out to places I have no relationship with and will call them in the future."
Frances Albury admits her journey into bookstores was no easy task. Her book, Pink Sand Footprints, is a memoir about Frances's time spent in the Bahamas. Set in the Bahamas, she knew her audience would be on the islands as well. So she began researching options there.
"I found three possible stores in Nassau," she says. "One was a true bookstore on the waterfront with a bake shop built in, so people could stop in and have coffee and muffins. It gets frequented by local folk who love stories of the islands."
When Pam Burgess began researching places that would sell her book, she went online. The author of the early reader series The Sophie Series went to a local Facebook page called "Ask Midland."
"I asked if anyone could suggest a local book or gift store that may be interested in carrying my book," she says. In response, "I received a lot of suggestions and interest from that post. Then, I made a list of the suggestions and took my book to several of the stores."
But finding their audience and potential bookstores is only the beginning.
How They Got Their Book in Stores
Walk us through the conversation you had to pitch your book. What did you present to the store and what was the response?
Ann: In most cases, I sent an email introducing myself. I included a few pertinent facts about my background and features of the book that would resonate with the store. My book is about Charlotte's journey at the zoo, so I highlighted details, such as how the animals behaved and the lesson presented. I included several illustrations from the story. This was a huge selling point, since [the illustrations by Joy Taylor] popped! The Chattanooga Zoo Development Director was eager to see me. After all, the story was about her zoo! It's a perfect fit for their gift shop, so we started with twenty-five copies, which I donated.
Frances: I thought my first one or two emails to Logos Bookstore got ignored, so I contacted a friend in Nassau. She had a friend who works in the bake shop. I emailed that friend and got no answer. A week or so later, I received a reply from Rick, the owner. He said he replied previously, but spam must have gotten it. I sent him a picture of the cover and a bit about the book. With that, he decided to try a shipment of ten books.
Pam: I took the book into the shop and explained I was a local artist who wrote a children's book. When I handed it to the shop owner, I let her ask questions. I pointed out it was a series that gives parents the opportunity to discuss life lessons from the book. Also, I explained that one character is named after my first grandchild. Intrigued, she was happy to sell the book in her art and craft store.
I also went to the local Barnes & Noble. There, I gave the same pitch to the manager, who was very interested. He told me I need a certain designation with Ingram Spark for the local Barnes & Noble store to carry the book. That said, Barnes & Noble isn't currently doing in-person signings due to COVID-19. They are starting in-person events again and are interested in having me do a book signing in the near future. So that's still a work in progress.
After the initial conversation, what was the process to get your book into the store, and what kind of agreement do you have?
Ann: The original plan was to set up a booth to sign and sell the books at the Chattanooga Zoo fundraiser. However, the Director did not think this was the best venue to do that. I agreed, as their speaker was the main focus, and they were not going to offer his books for sale. Therefore, I donated twenty-five paperback books (which retail at $9.99) as my contribution for this function, and plan to revisit promoting and selling my book at future zoo events, such as birthday parties and as part of a membership package.
My plan is to have Select Services Association out of Denver purchase the book for distribution to zoos and aquariums across the country. I am developing a relationship with the new, local contact person. Soon, I will approach the directors of the Tennessee Aquarium and Creative Discovery Museum, whom I know well, to help me make this happen. They already have copies and love it!
Frances: It is no easy task to get books shipped over to the Bahamas, but my friend put me on to a shipping company she used. [Once I shipped the books], she picked them up and delivered them to the store.
When Rick opened the box and inspected the books, he gave me a call and expressed how pleased he was with the book. He said the size, the pictures, and all the local information would sell really well over there.
We settled on a fifty-fifty split, though I later had to ask for a little more since shipping was costing me. I set up credit card payments, so I send him an invoice and just charge his card.
Pam: I brought several books to the store and signed a contract for having the books there. There is an eighty-twenty split, so they take twenty percent of the sale. They made a video to introduce the books and posted it on their Facebook page. We also have an upcoming vendor event that I'm attending to promote the first book and the new book coming out October 4.
Has it been worth your while to get your book in the store? How have sales been there?
Ann: The event occurs on September 24, so I don't know yet. For me, the main value is that I have more books in distribution and can tell others that the zoo has my book for sale. Also, it gives validity to other organizations I am pursuing, such as Signal Centers, an organization that purchased sixty books—thirty in Spanish and thirty in English—for a trip they are taking in two weeks to the Zoo. (That's sixty copies at $9.99.)
Read20 is a Hamilton County nonprofit that promotes literacy in the schools. Their director knows the directors of the Zoo, Signal Centers, and Library and plans to work to get the Hamilton County Department of Education to purchase my book for the public schools. I know the directors of these organizations, and they work together. Having them aware of what I am doing increases my chances of distribution and sales. I've met with all of them and given them a copy of the book and my business card that lists my website. [My site] includes a link to purchase on Amazon, along with my bio, details about the story, testimonials, and a link to my illustrator's website with her bio and illustrations.
If organizations purchase more than twenty-five copies, I offer a forty-percent discount off the list price. I'm not getting rich, but I have the satisfaction of having my book read by others. My objective is to distribute as many books as possible while covering my costs of printing and shipping and handling, so my numbers on Amazon will grow and the silent majority of potential buyers will get persuaded to purchase my book because of high numbers of sales and positive reviews.
Frances: [So far, Rick] has placed about five orders with me. I get a lot of joy just hearing from people who find pleasure in the book. It is their story as well.
About two months before Christmas, a craft store wanted in on the action since they had sent a staff member down to Logos to check out the book. [As a result], they ordered ten books for their store. I have not had as much luck with them since they are in a less popular store for books.
The store in Harbour Island is owned by a family member who mainly sold copies to people linked to the book. I also got it into an art gallery up in Harbour Island, but they sell to the rich and famous who vacation there, and although he is a native, [the owner] put it in a category that would only appeal to family and friends. His loss! He just did not get the big picture—the links between our culture and that of the US. If I can get over there, I would take the book myself to the Pink Sand Lodge and the other Marina mentioned in the book and promote it myself.
I have sold copies in Australia, Canada, England, and Scotland where other Bahamians live. Additionally, my friends over there tell their friends.
I also spread the word as best as I can on Facebook and ran ads, but now money is tight. Posting pictures on the websites that feature "All things Bahamian" also helps.
I'm not getting rich and I guess each book has it's time, but I keep trying. I actually am going to try something a little different with a new community bookstore that just opened here in Cookeville, Tennessee. We'll see how that one turns out. I plan on showing them my features in the local paper and on 94.1 FM, the local News Talk radio station.
Pam: I have only had the book there for a couple of months, so have not had a lot of sales yet but anticipate a jump start with the vendor event.
What mistakes did you make along the way? What would you change if you had to do it all over again?
Pam: Other than Barnes & Noble locally, I also approached a couple bookstores. I learned they have too small a margin on books to make a profit on self-published books. So as a general rule, I focus on non-bookstores with the exception of Barnes & Noble.
What would you say to other authors who want their books in stores but are intimidated?
Frances: Don't be! Believe in your book. [The people who turn you down] may not be [right] for your kind of book, so just keep looking. Think about who you wrote the book for.
Ann: Don't hesitate to contact the owners of the stores to introduce yourself. Use whatever method works best for you–emails, phone calls, or cold calls. Be direct about your purpose and set an appointment when they can meet with you when they are not distracted. Listen to their needs and wants, which will help you position your book. Be confident and positive about your work. You have a product they need.
Pam: The bulk of the sales I have had so far has been from Amazon. However, getting the attention of local people in your area gets you those sales and creates some buzz. People become familiar with you and then they determine where they want to buy.
Generally, people—including shop owners—are happy to talk with you as a local author in your community. They are quite supportive even if it may not be the right place for your book. Not every shop will be right, but getting yourself out there gets you exposure and lets you tell your story behind why you wrote the book. It gets you excited all over again!
First Step: Publish Your Book
Excited about the possibility of getting your book in stores? It can't happen if you don't write a publish a book first. If you've got all the words out of your head and on the page but need some help with publishing, you've come to the right place! At Argyle Fox, we care about your book as much as you do and go out of our way to make your publishing experience enjoyable. 
If you think we might be a good fit, learn more about why we do what we do or submit your manuscript for consideration.