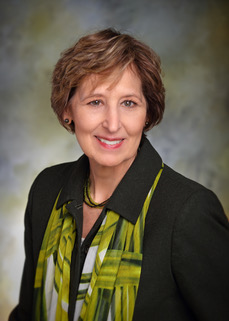 Pam Burgess is busy. Despite having a lot of roles in life, she finds time to be creative in the midst of it all. When she approached Argyle Fox Publishing with a sweet early reader series, we were instantly hooked. 
As her first book, Sofie Wears Someone Else's Shoes, just published, there's no better time to introduce her!
First off, tell us a bit about yourself. Who is Pam Burgess?
I'm Mom, Grandma (Nona), wife, sister, daughter. I have two children and four grandchildren. I am a creative. I love to create, whether through mixed-media art, working various roles in community theater, doing creative projects in my home and with friends, or creating experiences for others. I am also someone who likes to collaborate with others. I have spent more than twenty-five years in corporate America in professional development roles, traveling the globe many times over.
My experiences with different cultures, dealing with people in varied roles, learning and teaching personality and leadership programs, and coaching has given me a broad perspective on where we all struggle and what we can do to make the most of the situations we face. I have always been drawn to sharing that knowledge with adults and kids.
When, where, and why did you start writing? Do you have a writing routine? If so, tell us about it.
I first wrote a children's book with a friend of mine in the early '90s. We collaborated on the story and illustrations. We made watercolor illustrations that we felt best represented the story and the characters we wrote about. It was called Derek and the Sky Window.
This was before anyone did much self-publishing, so we went through the process of preparing and submitting packets to many different publishers. We got through all the levels of rejection and then got a letter from a publisher that wanted to publish our book. However, before they could complete the process, they lost funding for books in that particular category. We were heartbroken and did not have the energy to begin again. So, we stopped and focused on other things—although I never lost the dream.
Fast-forward many years, when my children were grown and I became a grandmother. I left the corporate world and began to focus on mixed-media art and growing a business with my daughter. As my grandchildren began to grow, so did my desire to pass on some of the lessons I saw kids and many adults struggle with. When 2020 hit and we were all quarantined, I began to write the Sophie Series.
I don't have a set writing routine. I generally get an idea for the subject I want to write about or the thing that we struggle with and then I sit with that for a while. Often when I am driving, I turn off the radio and let my mind wonder. When I do, ideas sometimes start to form. Once I have enough of an idea of where I want a story to start, I find a quiet place and write the story in one sitting. I then put it away for a few days and go back to it making changes until I have a draft I feel pretty comfortable with. Then I send it to my brother and sister-in-law who are retired teachers (my sister-in-law was a reading teacher for elementary children). They look for errors in grammar and punctuation and give feedback on flow and other things I might want to look at or change.
I make the changes and then send to my daughter for her feedback as a mom of young children. After that I'm ready to send to the publisher for formal editing.
What inspires you to write?
My grandchildren and my desire to coach and give others insight and tools to be the best they can be.
Who are your favorite authors and what do you enjoy about their writing?
I love a lot of different types of authors. Shel Silverstein is one of my favorite authors. I love how he plays with words and the simple whimsical illustrations used to help bring the words to life. For the same reasons, I love Dr. Suess.
I also love to dive into authors like John Grisham and Dan Brown who draw you in and keep you thinking. I read Lisa Scottoline because I love a good mystery. I loved the Dick Francis novels because it was not only a fun mystery but I learned something from every book I read.
I also love classics. They're full of rich characters and interesting places. Books like All Creatures Great and Small by James Herriot are must reads! And I also like a fun read from authors like Janet Evanovich.
Where did you get the idea for Sofie Wears Someone Else's Shoes?
Through my professional career I often tried to help people see things from a different perspective. One of the ways that I did that was to ask them to look at a situation from another's perspective. It might be another person who was acting a certain way or just another point of view on a problem that someone could not quite get a handle on. I was always helpful in moving them forward. I saw the same need for children, so the story was born.
Walk us through the process Sofie went through prior to reaching Argyle Fox Publishing.
I did a lot of research on how to self-publish a book. I researched how to get an illustrator. I tried to do some illustration myself. Taught myself a few different illustration software programs. Struggled with all of the different people who were needed such as different type of editors, illustrators, printers, and publishing companies. Felt quite overwhelmed and unsure about how to move forward.
Did you always think you had something special with Sofie or were there moments of doubt?
No, I did not think I had something special with these stories. In fact, my original thought was to just write the stories for my grandchildren as a fun something to do. As an unpublished author in the early '90s and doing the whole process myself rather than collaborating, I was not at all convinced the stories were good enough or worth the time and money to publish. It was after encouragement from my family and good friends that I decided start looking into self-publishing the stories.
As an early reader book, Sofie was obviously written for children. What do you hope they get out of it?
First, I want them to be entertained and to want to know Sophie's story. To see how she and her friends might struggle and learn. How to trust others in their lives to help them so they don't have to do it alone. And to help them question their own thinking and beliefs before they reach their teens and before those thoughts and beliefs are cemented in as adults.
What are your hopes for Sofie Wears Someone Else's Shoes? How will you measure whether it is a success or not?
I hope that Sophie gains an audience that will want to continue to learn with Sophie and her friends and family. I also hope that parents will see the lessons for not only their kids, but also for themselves and their own thinking.
If those who read it say it has helped them or want to talk more about the concepts in the stories that will be a success. It will also be a success if readers visit the website to learn more and interact with me and others online.
And of course if I can get enough books out there that people are talking about them in a classroom or in groups of some sort—that would be the dream.
How did you find Argyle Fox Publishing, and what made you think we would be a good fit for your book?
A friend of mine saw an ad for Argyle Fox Publishing and sent me a link with a suggestion to check it out. I visited the website and read the post. I'm not sure exactly why, but I felt from the beginning that this was a good match and submitted my stories (I did that a bit afraid, well actually terrified, but listened to my own messages and did it anyway). I think the size of the business and the personal attention was what really sold me. It felt collaborative and caring.
What do you wish you'd known about the publishing process before getting started?
I am not sure. I did a fair amount of research so I was fairly familiar with the pieces of the puzzle. The collaboration piece was a little bit of a surprise for me. I didn't realize I would get as much say in the process as I have had, so that was a pleasant surprise.
I, as probably most people who self-publish, would like to know a bit more about marketing myself in the area of publishing.
Talk about your illustrator, Aanu David. How did you choose him and how do his illustrations compare to your vision for Sofie?
In looking for an illustrator I wanted someone who could capture the feeling of the story in a way that was not to young, not too old, but a bit modern and just enough sophistication that it could appeal to today's 4- to 9-year olds. As an artist myself, I love a watercolor look. I also wanted depth and movement in the illustrations that helped you feel like you could jump into the story. Aanu's illustrations were lively, colorful, and sophisticated. When I saw his illustration of Sophie, the first thing I thought was, "There she is!"
You already have another book in process with Argyle Fox Pubilshing, Sofie and the Stream, and have written many more. How do you continue finding creative ideas that work well as early reader books?
I have written six stories so far and I feel like I have more to write. Again, my grandkids are an endless source of inspiration. But also I have parents (my kids and others) who come to me after they have read a story or heard about the stories and say to me, "My daughter or my son does [insert whatever their child does]. Can you write a story about that?" So I file that away. Also I have a lot of experience with adults and where they struggle in relationships at work and at home and with negative self-talk, etc. With that, I continue to see where I might tell a story to children that might help them before the struggle as an adult.
What did you do to get the word out about Sofie, and while it's still early, how are book sales going so far?
I have mostly talked to friends and family, but also used my Facebook and Instagram pages to talk about the book to others. My Facebook page has probably been the most successful place to spread the word.
The last report I ran, on May 22, it looks like 204 books were sold. I have also had several requests for copies that I purchased myself to sell because they want a signed copy. Probably have a dozen or so spoken for there. I don't know if that is good or not, but it seems encouraging.
Where can people find you online to keep up with your life and/or writing?
They can find me on my website, pamburgess.com, on Facebook, or on Instagram. 
Is there anything else the world should know about you or your writing?
I guess the only other thing I would say it that I am a strong believer in using your God-given talents to their fullest. That is why you have them, and it is a shame when we leave those talents unused and unfulfilled. One of my favorite quotes is from Erma Bombeck.
"When I stand before God at the end of my life, I would hope that I would not have a single bit of talent left, and could say, 'I used everything you gave me.' "
Thanks so much, and here's to continued success!